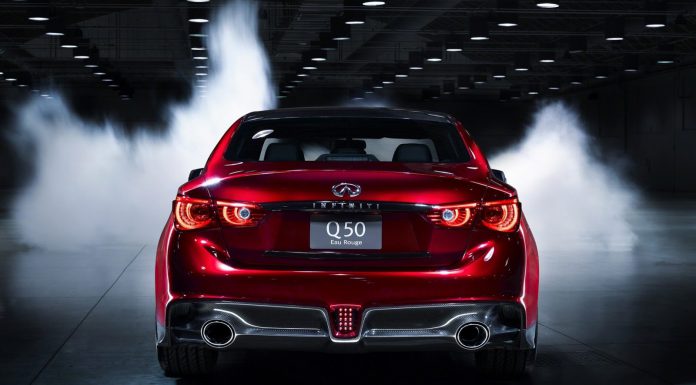 Revealed at the recent Geneva Motor Show 2014 complete with its Nissan GT-R sourced twin-turbocharged 3.8-liter V6 engine, the Infiniti Q50 Eau Rouge Concept is definitely one of the most exciting cars to come out of Nissan's luxury arm ever.
[youtube]http://www.youtube.com/watch?v=tL10WZIjM5o[/youtube]
Here we have a short teaser clip of Formula 1 legend Sebastian Vettel, who is also Infiniti's Director of Performance, testing the car to its limits at Milbrook Proving Ground in the UK! We cannot wait to see the car at this years Beijing Motor Show!