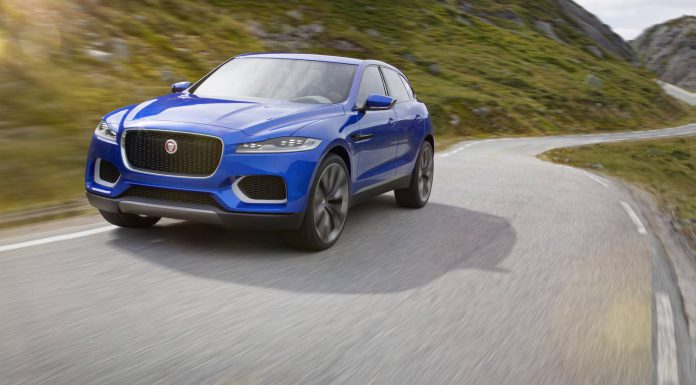 Development of the Jaguar SUV is well underway with the car pinned to launch sometime in 2016. As part of Jaguar's ongoing and very exciting expansion, the car, only known as the C-X17 thus far, will provide the Porsche Macan with some serious competition.
Built around a rear-drive chassis, the production version of the Jaguar C-X17 Sports Crossover Concept will aim to provide reasonable off-road capabilities while also handling like a sports car on the road just like the Macan. While many of the driving characteristics of the Jaguar SUV are expected to be similar to the Macan, it will actually be quite a bit larger than the Macan.
Recently spied disguised as a strange Land Rover test mule, the Jaguar SUV will maintain very similar proportions to the concept meaning it should be more spacious than the Macan particularly thanks to a higher roof.
When discussing the car last year, Jaguar's global marketing director Steven de Ploey said, "We aim to attract younger, more cosmopolitan buyers with active lifestyles. We're hoping that will include more women buyers and more customers with young families."
Beneath the skin, the road-going C-X17 will ride on the same aluminium architecture as the XE. It will also be available with similar engines including a selection of petrol and diesel four-cylinders possibly utilising forced induction in the form of twin-turbochargers in top-specification. Thanks to the lightweight architecture, it is hoped the C-X17 will weigh less than the Macan.
[Via Autocar]