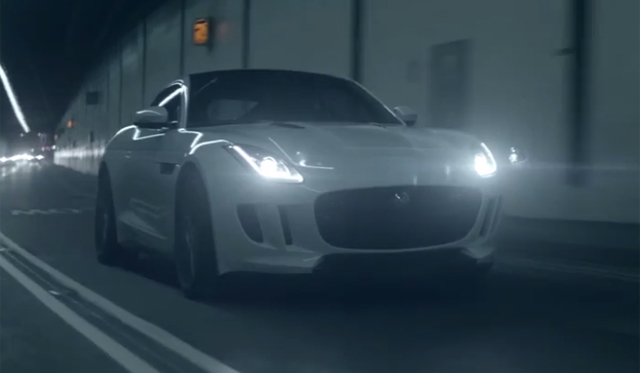 After releasing their exciting Superbowl commercial earlier this year showing how Brits play the best villains in films, a follow up commercial again featuring the Jaguar F-Type R Coupe has been revealed.
[youtube]https://www.youtube.com/watch?v=oXawxwySy4k#t=93[/youtube]
Called 'The Art of Villainy' and featuring Thor and The Avengers star Tom Hiddleston, the clip discusses just how British actors make for such good villains on the big screen. Of course for us, the most important parts of the clip revolve around the driving scenes inside the awesome F-Type R Coupe!
GTspirit Road Test of Jaguar F-Type R Coupe

Discussing the new commercial, Brand Vice President of Jaguar North America Jeff Curry said, "The enormous success of the 'Rendezvous' Super Bowl commercial demanded a creative follow-up and, with 'The Art of Villainy,' we are able to continue to weave this dynamic storyline with a two-minute film that echoes the artful manner of the campaign's debut TV spot. In reprising his villainous role, Tom continues to develop his very popular character and create a meaningful impact for the brand.
In pairing Tom's recitation of the classic words of England's most famous playwright, William Shakespeare, with the British sophistication of Jaguar, we are able to showcase the new F-TYPE Coupe in an unforgettable manner."
For more about the Jaguar F-Type Coupe and in particular the R Coupe, be sure to check out our review of it!