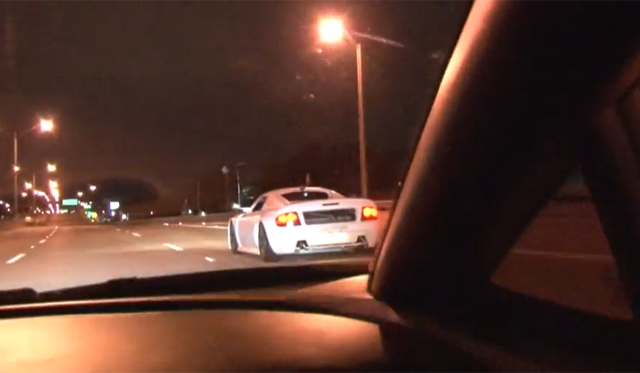 Based on the potent Noble M400, the Rossion Q1 is a really impressive American sports car. Available with either a V6 engine delivering 450 hp or a smaller, 2.0-liter EcoBoost four-cylinder engine delivering 323 hp at 5,500 rpm and 305 lb-ft of torque at 2,500, the Q1 really is a potent sports car.
[youtube]https://www.youtube.com/watch?v=XF8BTUbCkSg#t=241[/youtube]
Spotted on the streets by a Lamborghini Gallardo, a couple rolling and standing start drag races ensued and as the following video shows, the two cars are incredibly evenly matched and even though the Rossion Q1 delivers about 180 hp less, its incredibly light overall weight makes for an exceptionally capable sports car!