After a lot of rumors and speculation Porsche has confirmed its world premieres for the 2014 Geneva Motor Show. The official theme for this years Geneva Auto Salon is 'Le Mans 24 Hours' and what better way to celebrate this than by launching the Porsche 919 Hybrid LMP1 car for this years 24 Hours of Le Mans.
The Porsche 919 Hybrid will mark Porsche's return in the World Endurance Championship (WEC). The 24 Hours of Le Mans held in June will be the highlight of this 8th race championship. New rules in the WEC require the use of innovative hybrid drivetrains for increased efficiency. At the same time Porsche will use the Porsche 919 Hybrid to test and develop technology for future road cars. GTspirit is excited to see the Porsche 919 Hybrid in its final form for the first time at the Geneva Motor Show next week.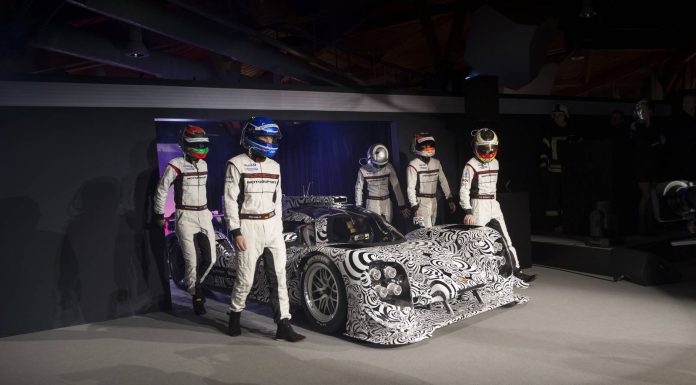 Alongside the Porsche 919 Hybrid, Porsche will also enter its new Porsche 911 RSR in the GT class of the WEC. The Porsche 911 RSR will also celebrate its debut at the Geneva Show next week! The 2014 mission has seen Porsche sign 20 drivers, including four Porsche juniors and a scholarship candidate chosen from the international one-make race series. They will all participate in the 2014 season. Speaking on the matter, Wolfgang Hatz, Board Member for Research and Development at Porsche AG said they have never had such a huge line-up of drivers in the history of the company.
As for the new Porsche 919 Hybrid, six drivers have been fielded among them being the newly confirmed New Zealander Brendon Hartley (24) and long-standing Porsche works driver Marc Lieb (33) from Germany; the two are now regular driver. The rest are Timo Bernhard (DE, 32), Romain Dumas (FR, 36), Neel Jani (CH, 30) and the Australian Mark Webber (37).

Porsche's returns to Le Mans is expected to spark a heated competition against the already dominant Audi R18 e-tron quattro and the Toyota TS0303 Hybrid. With the 917 in mind, the car that gave Porsche its first Le Mans win, the new 919 Hybrid is expected to pick up from that same legacy and take it further. Times have changed but the spirit is still the same! Follow us on Facebook and Twitter for the latest news and first photos of the new 919 Hybrid and 911 RSR.
Besides these two world premieres the Porsche Macan and Porsche 991 Targa will celebrate their European debut in Geneva!