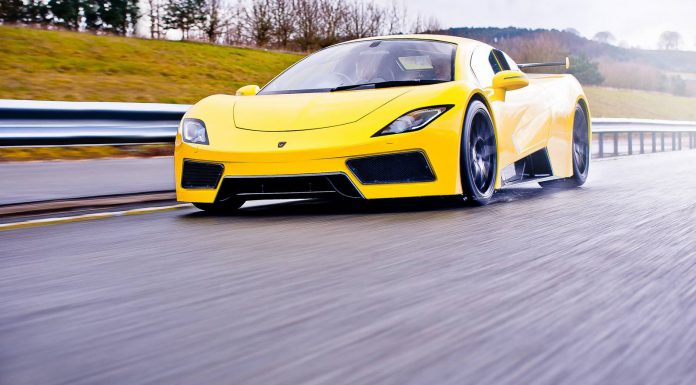 After a seemingly endless amount of teasers, the highly-anticipated Arash Motors AF8 supercar has been revealed. Feature an all-new design compared to previous cars from Arash, the AF8 has a persona of its own helping it to stand amongst much more common and generally more proven, European supercars.
Under the hood, the Arash Motors AF8 features a massive 7.0-liter V8 engine delivering a total of 550 hp at 6,500 rpm and 640 Nm of torque at 5,000 rpm. This engine features a carbon fiber intake system and is mated to a 6-speed manual transmission driving the rear wheels. Interestingly, one teaser image showed that the redline was an incredible 9,500 rpm, yet nothing has been officially mentioned about the sky-high rev limit.
Nevertheless, Arash Motors claims the AF8 can sprint to 96 km/h from a standstill in around 3.5 seconds and a top speed of 320 km/h. However, these figures are still to be confirmed. Helping to achieve such brisk acceleration are the massive Michelin Pilot Cup 2 wheels at all four corners. Up front, they measure 235/35R19 and at the back, 345/30R20.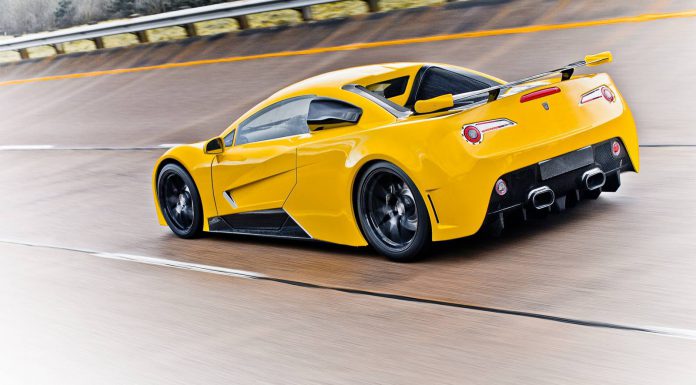 Helping to bring the car to a halt are some truly potent brakes. Up front, there are ventilated floating steel discs measuring 380 mm and featuring 6-piston calipers. At the rear, you'll find 4-piston calipers gripping down on 362 mm ventilated floating steel discs.
When it is all said and done, the Arash Motors AF8 tips the scales at a mere 1,200 kg. Helping to achieve this are carbon fiber body panels, a high tensile tubular steel chassis which also combines carbon fiber and aluminium honeycomb.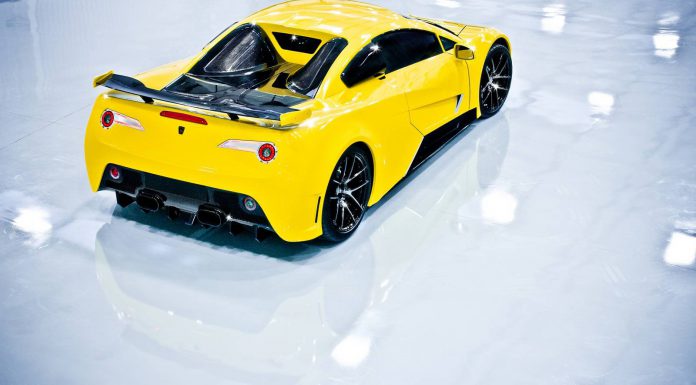 From a visual standpoint, the AF8 looks like nothing else on the roads and this particular example is finished in a bright shade of yellow with gloss black wheels. From some angles, the headlights resemble those of the Lotus Evora albeit with sharper and more pointed edges.