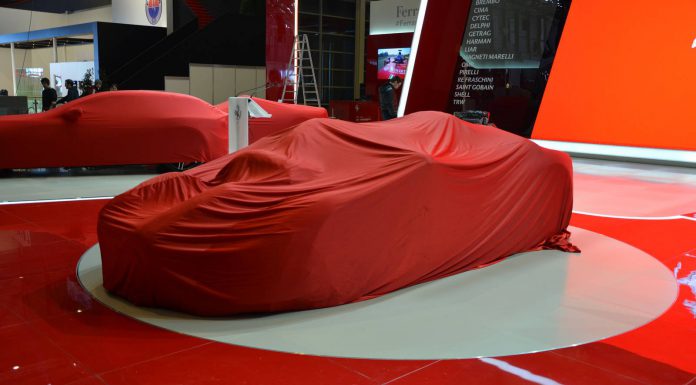 With the Geneva Motor Show 2014 just one week away the rumor mill is spinning in overdrive. We set out to provide the answer to the simple question: is the rumor true or not?
Rumor: Audi will show the next generation Audi R8 in Geneva?
No, Geneva 2014 will see the debut of the new Audi TT and a few other Audis but not the new Audi R8 which shares the platform with the new Lamborghini Huracan.
Rumor: Bugatti will show a Super-Veyron in Geneva?
Answer: No, don't expect any Bugatti concept until all remaining Grand Sports are sold. In Geneva you can expect to the 4th Bugatti Legend to break cover.
Rumor: Lamborghini will show a Lamborghini Aventador Superverloce in Geneva?
Answer: No, at the Geneva 2014 show the new Lamborghini Huracan will be in the center of the attention.
Rumor: Maserati will show a LaFerrari counterpart in Geneva?
Answer: No, although Maserati didn't rule out the idea to develop a Maserati MC12 successor, there won't be one at the Geneva Motor Show 2014.
Rumor: The McLaren 650 S to debut in Geneva will replace the McLaren 12C?
Answer: No, the 650 S is positioned between the 12C and P1. Both the 12C and 650 S should be build simultaneously at the McLaren Technology Center in Woking.
Rumor: Pagani will debut a Pagani Huayra Roadster in Geneva?
Answer: No, Pagani will show the final Zonda Revolucion and a regular Pagani Huayra at the Geneva Motor Show 2014.
Rumor: The Porsche 991 GT2 will celebrate its debut in Geneva?
Answer: Porsche says no.
Rumor: A Porsche 991 Targa Turbo will be introduced in Geneva?
Answer: Not going to happen either.
Rumor: Mansory will bring some insane creations to Geneva once again?
Answer: Hell yes!
If you have any other rumors for us to debunk feel free to send them over via email or the comments below!

For the latest Geneva 2014 news and premieres visit our dedicated Geneva Motor Show 2014 news channel!