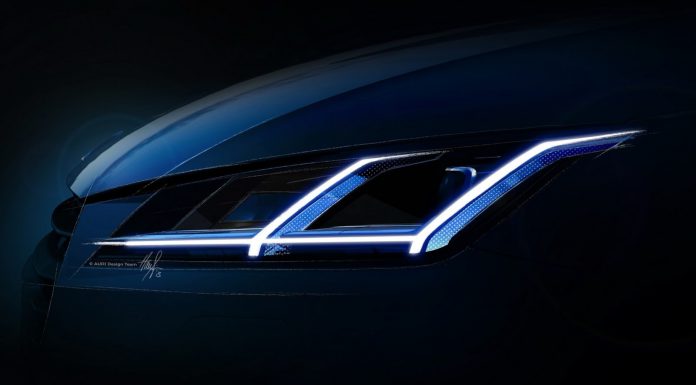 Following the recent release of two official design sketches of the 2015 Audi TT, the German automaker has revealed two further sketches showing the new headlight and taillights design in closer detail.
The most apparent change for the both the new taillights and headlights are the far sharper and more angular design. Additionally, the headlights include new LED features with one sharp horizontal LED stretching across the housing while two LED strips run down vertically. This design is mirrored in the taillights and adds an extra level aggression to the upcoming, third-generation sports car.
Another key design change at the front end of the 2015 Audi TT is the repositioning of the Audi four-rings logo to now sit above the grille rather than on it like the previous-gen TT.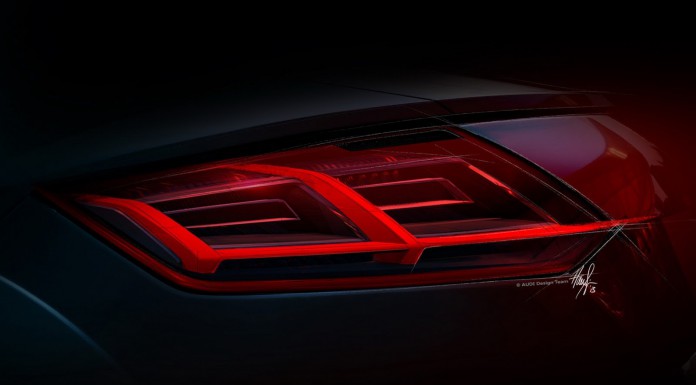 Under the hood, we expect to see a selection of different engines options just like the outgoing model. These could include an entry-level 1.8-liter TFSI powertrain delivering 180 hp, a 2.0-liter TFSI pumping out 220 hp and up to 300 hp in top-spec. Finally, a new Audi TT-RS is likely to appear down the line with an uprated five-cylinder turbocharged engine producing around 380 hp.
As we know, the 2015 Audi TT will debut at the Geneva Motor Show 2014.