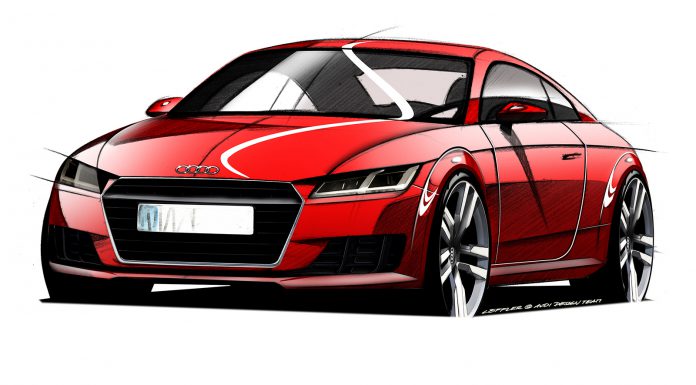 Official drawings of the brand new 2015 Audi TT sports car have reportedly leaked online showing a design which we were largely expecting and predicted after the release of the Allroad Shooting Brake Concept.
Most evidently, these images reveal that the new TT will receive more angular lights both at the front and rear. These were both apparent on the Allroad Concept and have been rendered on mock-ups of the 2015 Audi TT since. All up, especially for the headlights, this new design adds an extra level of much needed aggression for the new TT and should really help its beat that 'hairdressers car' stereotype.
Another key design change at the front end of the 2015 Audi TT is the repositioning of the Audi four-rings logo to now sit above the grille rather than on it like the previous-gen TT.
At the Consumer Electronics Show 2013 last month in Las Vegas, the interior of the new TT was revealed. Without doubt, the most dramatic change differentiating the new TT from all previous generations and all other Audis, is its massive 12.3-inch TFT screen which replaces all gauges as well as the normal monitor on the dash. As you would imagine, this massive display offers a host of different viewing options with a traditional display showing a large speedometer and rev counter available. Additionally, you can switch it to other modes which include the infotainment functions as well as 3D navigation.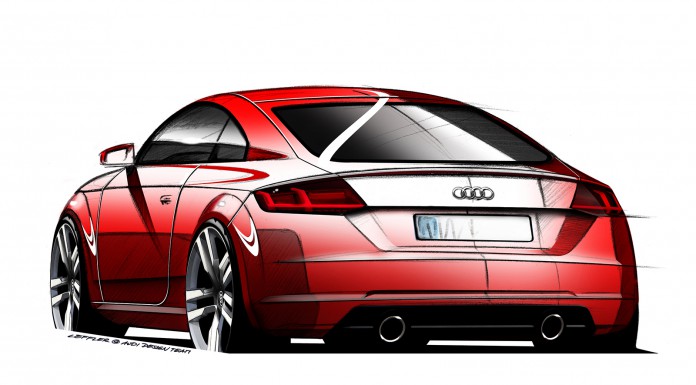 Under the hood, we expect to see a selection of different engines options just like the outgoing model. These could include an entry-level 1.8-liter TFSI powertrain delivering 180 hp, a 2.0-liter TFSI pumping out 220 hp and up to 300 hp in top-spec. Finally, a new Audi TT-RS is likely to appear down the line with an uprated five-cylinder turbocharged engine producing around 380 hp.
[Via Autocar]