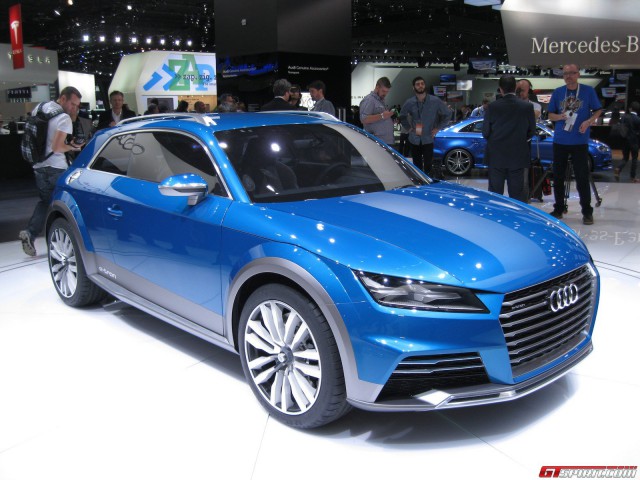 The Detroit Motor Show 2014 is the venue for the worldwide premier of the Audi Allroad Shooting Brake Show Car. The Allroad Shooting Brake is a moving display of what to expect from Audi in the near future. It showcases innovations such as e-Tron, LED headlights and design language. We took a closer look at the car on display!
The Audi Allroad Shooting Brake Show Car uses a combination of electric, plug-in power together with a conventional 2.0 TFSI engine. The power can be used either as a full electric car with 31 miles of range, an efficient hybrid with regenerative braking or a sport optimised hybrid. The total system power is 408 PS with 650 Nm of torque coupled to a six-speed e-S tronic gearbox.
Elsewhere, the Audi Allroad Shooting Brake Show Car features matrix LED technology and it gets an aluminium and carbon fibre body shell with a single-frame grille. Inside, the Allroad Shooting Brake features a new design MMI terminal with 12.3 inch display.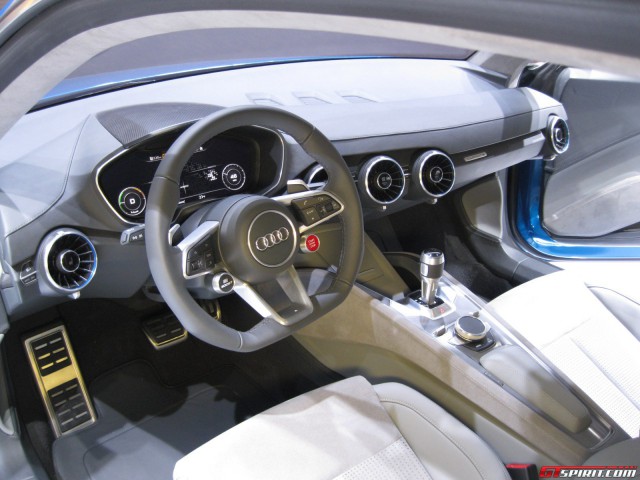 If you want to find out more about the Audi Allroad Shooting Brake Show Car, take a look at our earlier article. Remember to bookmark our Detroit Motor Show 2014 channel for the latest Detroit Motor Show news!