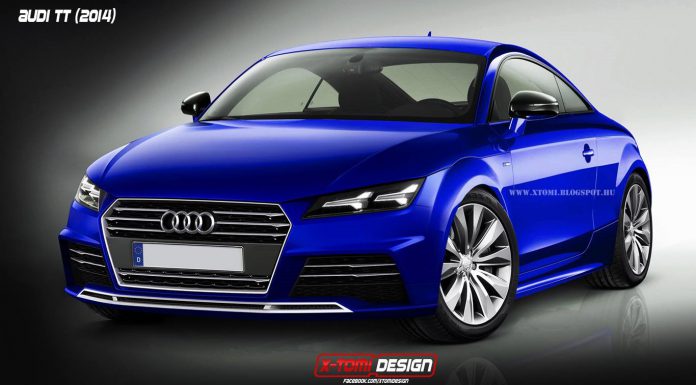 At the Detroit Motor Show 2014 still running for a couple more days, Audi technical chief Ulrich Hackenberg revealed that the long-awaited, next-generation, 2015 Audi TT is set to arrive at the Geneva Motor Show in early March. This confirms previous speculation about a Geneva debut.
Also as expect, Hackenberg confirmed that the recently revealed Audi Allroad Shooting Brake previews the upcoming design of the new 2015 Audi TT. Showcased on the Allroad Shooting Brake was a brand new front fascia incorporating newly designed intakes, grille and headlights and all of these new design elements can be expected on the 2015 Audi TT albeit with some minor tweaking.
Also at the rear, the Allroad Shooting Brake features very TT-esque taillights which are a little more aggressive and feature sharper lines than those of the current TT. So overall, we expect a much more aggressive and sharper design for the future Audi TT.
While we still await official images of the exterior of the all-new TT, we do at least know what the cabin looks like. Without doubt, the most dramatic change differentiating the new TT from all previous generations and all other Audis, is its massive 12.3-inch TFT screen which replaces all gauges as well as the normal monitor on the dash. As you would imagine, this massive display offers a host of different viewing options with a traditional display showing a large speedometer and rev counter available. Additionally, you can switch it to other modes which include the infotainment functions as well as 3D navigation.
In terms of the rest of the interior, it is suitably driver focused and features four redesigned air vents inspired by the shape of jet turbines.
[Via X-Tomi Design and Autocar]