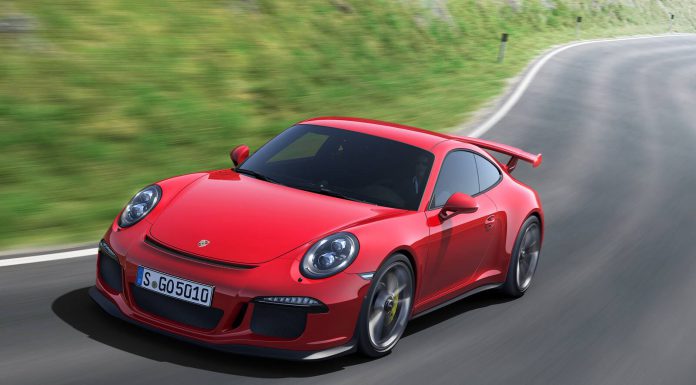 Following on from recent reports that deliveries of the 2014 Porsche 911 GT3 had stopped following a spate of fires, Porsche has officially confirmed it is recalling all 991-generation 911 GT3s produced so far. That equates to a total of 785 vehicles.
Porsche is also urging 911 GT3 owners to not use their cars until a fix can be found. Contrary to previous reports suggesting that no less than five GT3s had caught fire in Europe, Porsche claims the recall is being issued after two fires caused by engine failures. The fires are said to have occurred in Switzerland and Italy.
While discussing the recall in official statement, Volkswagen said, "There have been no accidents or personal injuries. The internal examinations of the reason for the engine failures aren't finalized yet."
Porsche engineers are said to be investigating the remains of the two destroyed 911 GT3 to try and determine the cause.
In case you needed reminding, the 2014 Porsche 911 GT3 is completely new compared to the 997 generation GT3. It gets a 3.8-litre flat engine developing 475 hp at 8,250 rpm. This engine is an adaptation of the powertrain used in the 911 Carrera S but with only a few common parts. The engine weighs around 25 kg less than the previous unit with a power output of 125 hp/litre of displacement.