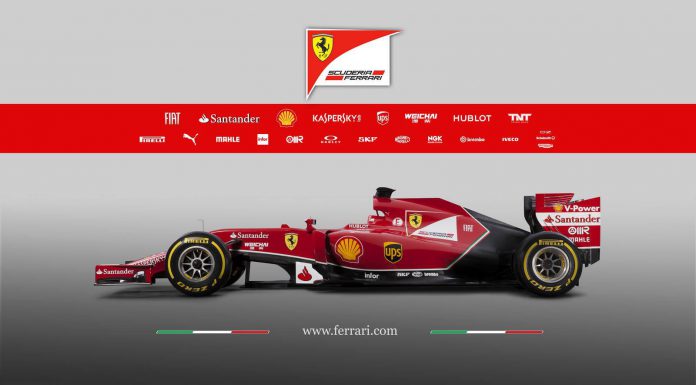 With Formula One testing for the 2014 season set to get underway tomorrow, Ferrari has revealed its 2014 F1 racer in the form of the F14 T. That name comes after over one million fans decided to vote on their favourite name from a selection of 5.
Visually, the Ferrari F14 T is very different from all Ferrari Formula One cars ever produced. The most notable visual change compared to last year's competitor is the new front end, which incorporates a much narrower and lower nose section as mandated by the FIA to improve driver safety. Also at the front, the wing is 75 mm narrower on each side compared to last year's Ferrari F138 and while this is one of the least notable difference of 2014 F1 cars, it does have a dramatic influence on the aerodynamics of the racer.
While every single body panel is different from last year's car, the next most dramatic change comes at the rear with the new wing being slightly smaller while the dual exhaust pipes used in last year's F1 cars beig replaced by a central, single exhaust for all cars including the Ferrari F14 T.
While the aerodynamic changes are extensive, the real changes have taken place under the hood. As if you didn't already know, the 2.4-liter V8 engines previously used have been replaced by 1.6-liter V6 turbocharged units delivering a total of 750 hp when combined with the two energy recovery systems dubbed MGU-K and MGU-H. This engine revs to 15,000 rpm and throughout the year, each driver will have just 5 engines to last the long season.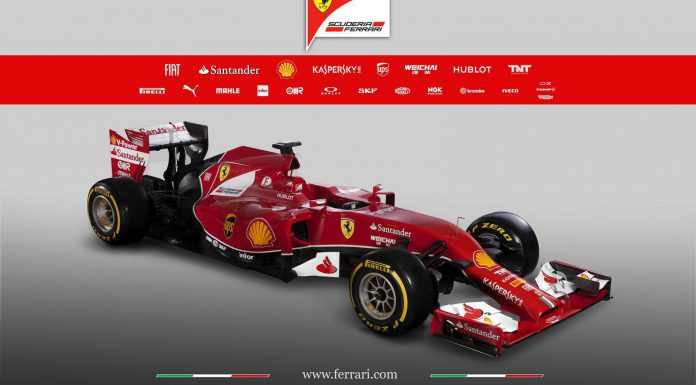 Additionally, this new powerplant is joined by a new 8-speed transmission. The most radical change in terms of the transmission compared to last year, is that the manufacturers can only select the gear ratios once meaning each car will have the same gear ratios for Monaco as it will the ultra-fast Monza!
"Dordrecht/Maranello, January 25, 2014 – The F14 T is the sixtieth car built by Ferrari specifically to take part in the Formula 1 World Championship. The name comes from the combination of the current year and the introduction of the turbo-compressor in the Power Unit.
Although the traditional gestation period for a new Formula 1 design is a little over twelve months, this project, which goes by the internal code name 665, began life more than two years ago. 2014 is an exceptional year in the history of the sport, with a raft of rule changes that commanded an early start to allow the ground up revision of every aspect of the car's design. To cope with the unprecedented challenge of running three car projects simultaneously during 2012, the Scuderia was fortunate to be able to call on the talents of experienced engineers to guide the project in its early stages.