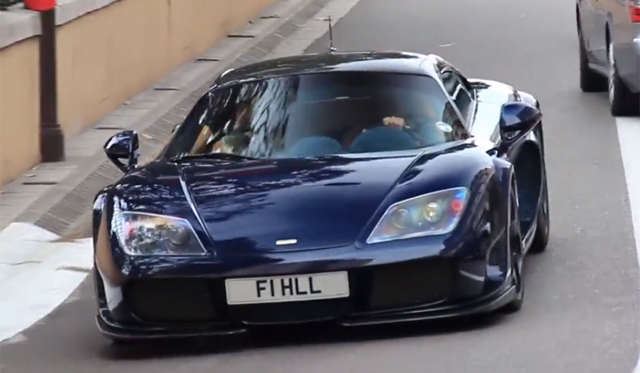 While the Noble M600 may be quite expensive, with it starting at about $450,000 in the U.S. or 300,000 pounds in its native Britain, it does provide some incredible performance. It is powered by a mid-mounted twin-turbocharged 4.4-liter V8 engine tweaked from the unit used in the Volvo XC90. The largest engine modifications compared to the XC90's powertrain are the addition of two powerful Garrett turbochargers.
[youtube]http://www.youtube.com/watch?v=nQnFw8jL6fg[/youtube]
When it is all said and done, the Noble M600 delivers a total of 650 hp in the Race setting. If that's a little too much power for you, the Track setting lowers that figure to 550 hp while the Road setting sees the powertrain deliver 450 hp. With all of its 650 raging ponies enabled, the M600 can hit 60 mph from a standstill in just 3.2 seconds and top out at an estimated 225 mph!
The flowing Noble M600 is actually one of the rarest and is dubbed the Carbon Sport because it features a bright blue carbon fiber body and sounds absolutely spectacular on the streets of Monaco!