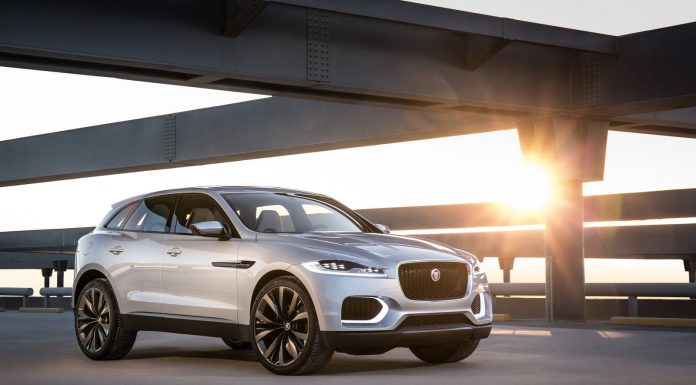 Debuting in a stunningly bright shade of blue, the Jaguar C-X17 Sports Crossover Concept certainly had tongues waging at the IAA Frankfurt Motor Show 2013. Well with the vehicle currently on display at the Dubai Motor Show 2013, Jaguar though it'd only be right to show the concept in a different colour this time opting for bright silver and showcased perfectly in the following gallery.
From the rear, the Jaguar C-X17 Sports Crossover Concept features taillights similar to the stunning Jaguar F-Type sports car albeit with much sharper and prominent angles. In addition to previewing the styling of the eventual productions-spec Jaguar SUV, the design also provides a more general look at the new range of smaller Jaguars. Included in that new range will be the smaller Jaguar XS sedan.
While the design of the Jaguar C-X17 Sports Crossover Concept is extremely impressive and sleek, the real action comes underneath the bodywork. Previewed on the new C-X17 is an all-new aluminium monocoque which is set to "underpin the entire innovative future of the Jaguar brand". Dubbed the IQ[AI] platform translating into "intelligent aluminium architecture", the monocoque is extremely scalable meaning it can be modified for various different Jaguar models in the coming years.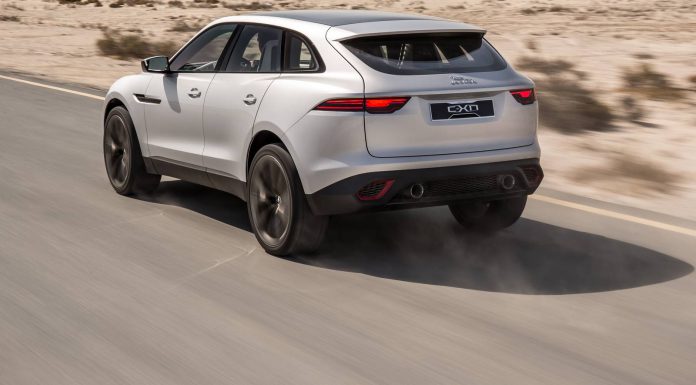 While the Jaguar C-X17 Sports Crossover Concept certainly stands out from the pack in relation to its unique styling, the new crossover also features some innovative mechanical components. These include an intelligent all-wheel drive system and most impressively, brake-based torque vectoring.