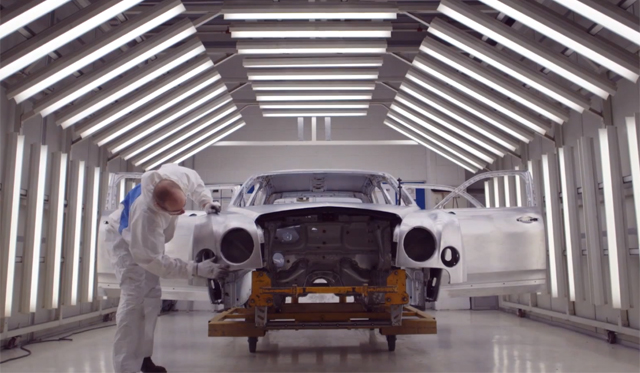 Following on from this episode of Drive's Inside Bentley looking at the history of the historic British manufacture, the team headed onto Bentley's production line to check out how these world-class luxury cars are manufactured.
[youtube]http://www.youtube.com/watch?v=b4_Y93o99Ec#t=550[/youtube]
More specifically, this video was filmed at Bentley's Crewe factory which is where the four-door Bentley Mulsanne is created. J.F. Musial heads onto the factory floor looking at how the various sections of the Mulsanne's body are welded together before the car heads to the paint shop.
GTspirit Road Test of Bentley Continental GTC W12

Most importantly, Bentley still uses expert craftsmen throughout the build process of the Bentley Mulsanne's production with only the most physical parts of the car's production being undertaken by robots.