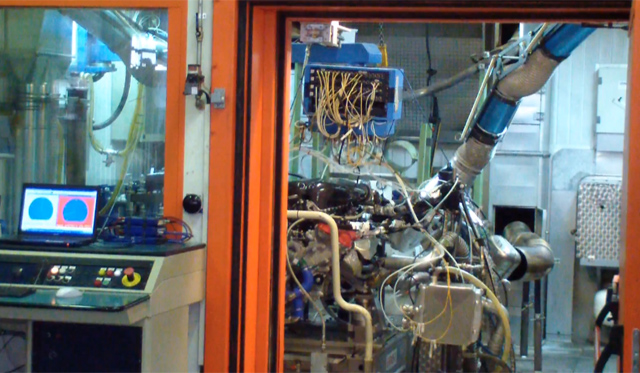 Based on recent videos of the 2014 Ferrari LaFerrari testing at Fiorano as well as our very own first-hand experience of the LaFerrari, it's obvious that it's a seriously loud supercar. But just how much of that roar is created by the exhaust system?
[youtube]http://www.youtube.com/watch?v=dxDpG8TUoHQ[/youtube]
Well, the following video will answer that question with it featuring the LaFerrari's 800hp naturally aspirated 6.3-liter V12 engine hocked up to an engine dyno. And as you'd expected from any 800hp Ferrari, the roar is simply incredible!
As a reminder, the LaFerrari receives a 6.3 liter V12 which is connected to an electric motor similar to the system on the McLaren P1. LaFerrari's V12 has an output of 800hp at 9,000rpm and 700Nm at 7,000rpm while its electric motor has a maximum output of 163hp and 270Nm of torque. That delivers a total combined power output of 963hp, allowing the new Ferrari Enzo to do 0-100 km/h in less than 3 seconds, 0-300 km/h in 15 seconds and a top speed in excess of 350 km/h.