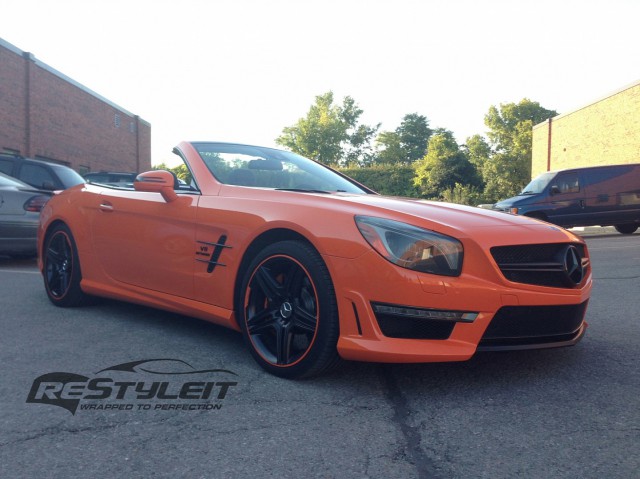 Based on performance alone, the Mercedes-Benz SL63 AMG is more than fast enough to drop some jaws and turn some heads.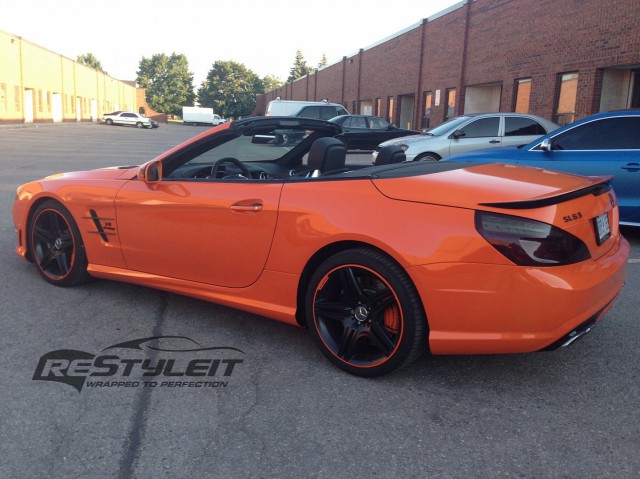 However, the owner of the following SL63 AMG obviously thought the car was a bit bland visually and decided to send it to the team at Restyle It. They set about fitting it with a fire orange exterior wrap matched nicely with a set of matte black wheels feature a bright orange rim.
The Mercedes-Benz SL63 AMG is a brutal car that bludgeons the road with power and torque. The engine is a V8 bi-turbo engine which creates a mammoth 590lb ft of torque and 537bhp. As with the majority of AMGs, this huge power and torque is sent only to the rear tyres which as a result will not last many hundreds of miles if the car is driven in fury!