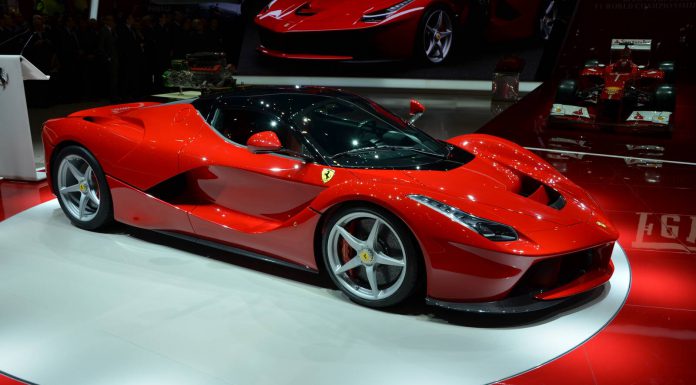 While we recently reported that Ferrari has yet to finalize its production version of the LaFerrari, Maranello continues its development full force ahead of its yet undetermined production date.
The video shows the new Ferrari LaFerrari testing around Ferrari's private track Fiorano. Compared to other videos of the car shot at Fiorano, Ferrari seems to be getting on with the program as the LaFerrari in this video is pushing much harder than earlier prototypes. Ferrari has stated publicly that production will be limited to 499 models worldwide, although reports have claimed that over 1,000 customers have inquired about the car as of this writing.
The Ferrari LaFerrari is powered by a 6.3-liter V12 engine that develops 800 HP and 516 lb-ft of torque. Customer orders are no doubt flooding in, although there has been no official word from Ferrari as to when customers will begin receiving their cars. Check out the video above for the awesome sounding Ferrari V12 soundtrack.