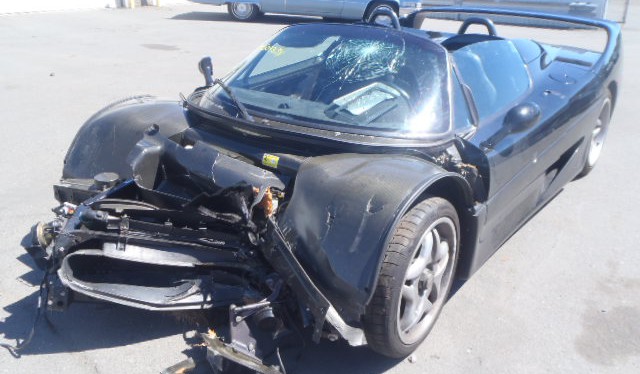 It seems that a black Ferrari F50 crash occurred recently in the US without attracting any attention! The wreck has now appeared at an online auction site with an opening bid (at the time of writing) of just $5,000!
The car is apparently located at a lot in New Britain, Connecticut and appears to have sustained heavy damage to the front. We suspect the insurance company either wrote it off as the value of restoring the crash damage was more than the value of the car, or the owner could have been insured third party and simply couldn't cover the cost of the repairs.
Prior to the accident, this particular F50 was well used with 61,544 miles on the clock. The chassis number reveals that this is a USA model Ferrari F50, one of just 56 USA model F50's built and one of only two black USA model F50s built from new. It had been listed for sale late last year by Michael Sheehan's Ferraris-online.com.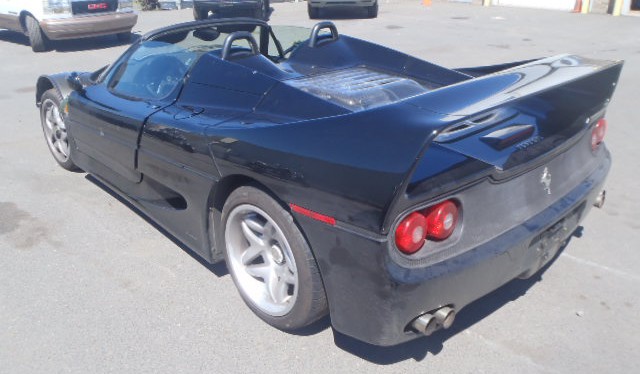 A reliable source tells us this particular car received a new F50 engine direct from Ferrari Factory back in 2008 at around 54,000 miles so the vitals are likely to be in a good condition. Little is known about the circumstances of the accident although it sure is sad to see it in such a sad state. Hopefully someone will rescue it in the same way that Gas Monkey rescued a Ferrari F40 recently!
You have until 29/10/2013 at 10:00 to place your bids here!
Update: Seems the car is the very same one featured in this video. We are informed that the owner is fine. The car was apparently fitted with a Tubi-style exhaust system which had a cracked pipe. We're told that carbon monoxide (or dioxide) filtered its way into the cabin, causing the owner to lose consciousness. He hit a tree doing 55-60 mph. The cracked windscreen was casued by the drivers head, however, we are told his injuries were superficial. If you have any further info we'd love to hear from you.