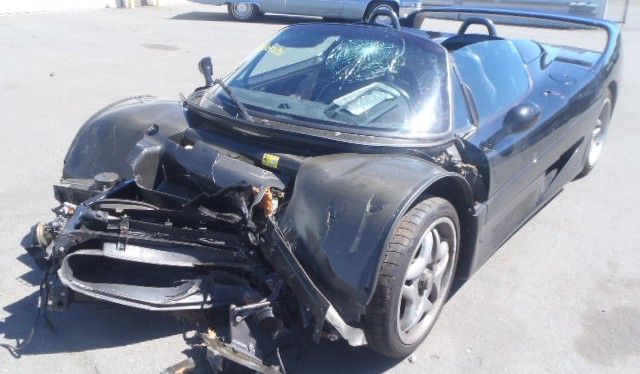 Following this rare black Ferrari F50 which crashed in the U.S., the car recently went under the hammer in an online auction. It was always up in the air about how much the car would sell for, but the final price was quite extraordinary.
In the final few minutes of the auction, the bidding war came down to a new user from Germany using Copart's mobile app and a mysterious bidder from Texas. By the time the auction finished, the Ferrari F50 exceeded the seller's minimum by over $140,000 fetching an impressive $446,000. The highest bid was placed by the German bidder.
When the car was first crashed, it was stored in New Britain, Connecticut and features heavy damage to the front-end. We suspect the insurance company either wrote it off as the value of restoring the crash damage was more than the value of the car, or the owner could have been insured third party and simply couldn't cover the cost of the repairs.
[youtube]http://www.youtube.com/watch?v=ZnPdJjEyylo#t=139[/youtube]
Prior to the accident, this particular F50 was well used with 61,544 miles on the clock. The chassis number reveals that this is a USA model Ferrari F50, one of just 56 USA model F50′s built and one of only two black USA model F50s built from new. It had been listed for sale late last year by Michael Sheehan's Ferraris-online.com.
As you may recall, Gas Monkey Garage recently restored this black Ferrari F40 which was damaged to a similar extent to this F50. Could they have been the Texas bidder?