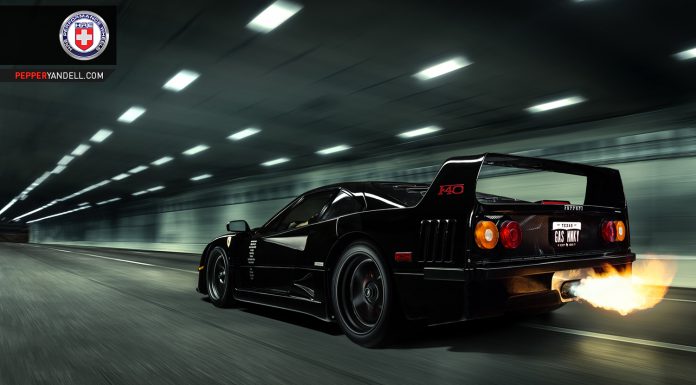 For those that have seen the Ferrari F40 created by Gas Monkey Garage before you'll undoubtedly know just how special this car is. For those that haven't seen it before, it was once a totalled red Ferrari F40 before the team at Gas Monkey Garage completely restored it to Ferrari specification on reality TV series Fast N' Loud.
Turned into the world's only black Ferrari F40 and fitted with some upgraded turbocharges, the Ferrari F40 by Gas Monkey Garage now delivers 550hp. Pepper Yandell was lucky enough to shoot the stunning creation just after its transformation was complete.
[youtube]http://www.youtube.com/watch?v=57P3LTgPBmM[/youtube]
The video above shows some behind-the-scenes footage into how the image at the top was created. While it's somewhat disappointing to learn the F40 wasn't really spitting flames in a tunnel, it's still an awesome image!