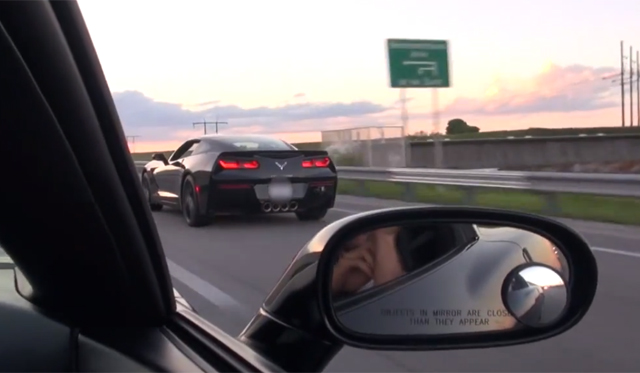 While the 2014 Chevrolet Corvette Stingray is underpowered compared to the previous range-topping Corvette C6 ZR1, let's not forget that Chevrolet has only released the standard C7 Corvette thus far.
Consequently, the new car can only be fairly compared to a base sixth-generation Corvette and that's exactly what the following video does. The C6 Corvette which is participating in these numerous rolling drag races features a modified intake and exhaust system and is fitted with the Z51 performance package.
[youtube]http://www.youtube.com/watch?v=RBGX1xTQfCQ[/youtube]
By comparison, the 2014 Chevrolet Corvette Stingray is the most powerful base Chevrolet Corvette ever produced, with an estimated 450hp being produced for its new generation LT1 GM V8 engine. As a result, the new car surpasses the previous generation base C6 substantially in every performance aspect and is able to launch to 100km/h in under four seconds, pull over 1G when cornering and is able to stop from 100km/h in a similar time to the Z06 Corvette.
To top of the impressive engine powering the brand new Corvette, it also makes use of a seven-speed TREMEC manual transmission with Active Rev Matching. As its name suggests, the Active Rev Matching helps the driver perform the perfect up-shifts and own-shifts no matter their experience level.