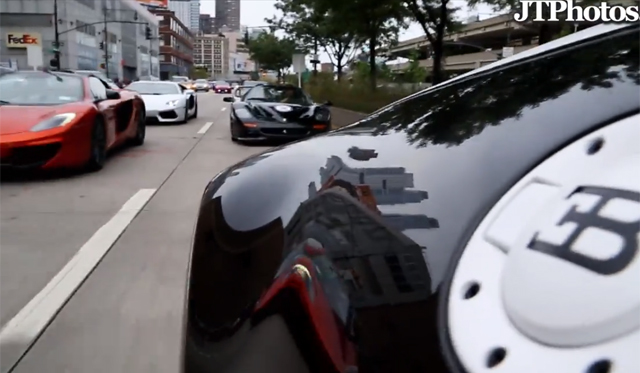 What's it like to speed along some American highways in the one-off Bugatti Veyron Super Sport Pur Blanc and a selection of other supercars including the Ferrari F50? Well, the following high-octane video will answer that question emphatically!
[youtube]http://www.youtube.com/watch?v=BRUUC0am6zQ[/youtube]
Some of the other notable supercars featured in the following video include a Nissan GT-R, Lamborghini Gallardo Spyder, McLaren 12C, Lamborghini Aventador and a Porsche 911 Turbo S Cabriolet!
Please note that GTspirit does not condone such driving on public roads.