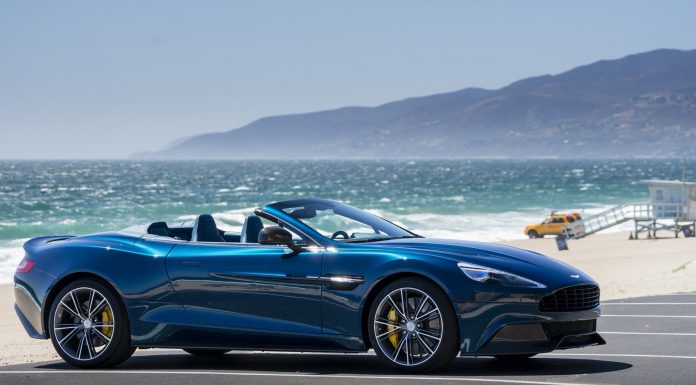 It seems as though the Aston Martin and AMG partnership can't come soon enough, with Aston Martin posting a 24.9 million pound after-tax loss in the year to December 2012.
According to Aston Martin, the multi-million dollar loss has been caused by the European recession and poor sales across the region. However, while Aston Martin may have struggled financially last year, both Ferrari and Lamborghini flourished particularly in Europe. Aston Martin also blames the numerous vehicle launches late last year affected its figures.
2014 Aston Martin Vanquish Volante

However, it's predicted that once the AMG and Aston Martin partnership comes to fruition, the British automaker should excel.
The new deal with AMG will see Aston Martins utilising turbocharged eight-cylinder engines in the future as well as AMG-sourced transmissions and electrical components. The first new Aston Martins expected to receive these German influences could be the replacements to the current Aston Martin V8 Vantage and Aston Martin DB9.
As a result, Aston Martin's current collaboration with Ford will come to an end with the American auto-giant of course supplying the V8 and V12 engines currently used by Aston Martin.
When the announcement was first made back in late July, Aston Martin product Development Director Ian Minards said, "Aston Martin sources cutting edge technology from key suppliers around the globe and the opportunity to include content from Mercedes-AMG GmbH in our next generation sports cars is, clearly, good news."