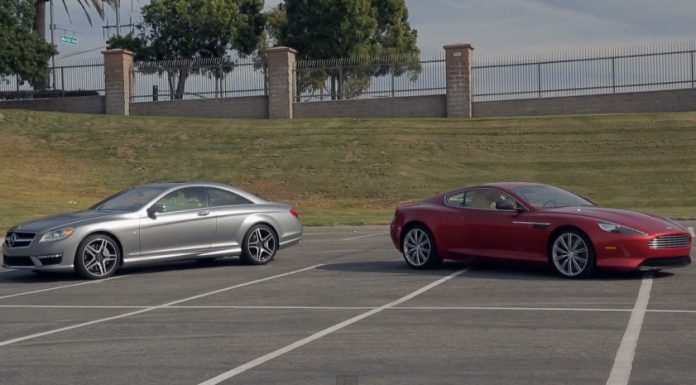 While Aston Martin and AMG may have signed an agreement to share technologies in the future, with AMG set to be the sole manufacturer of Aston Martins new range of engines, changes are still a few years away. In fact, the CEO of Mercedes-Benz has confirmed that we'll have to wait three to four years before Aston Martins start using AMG engines.
Dr Dieter Zetsche said, "Aston's new investor was convinced that it would be helpful to associate with someone with experience in fast car technology. When you make decisions like this it usually takes three to four years to see the results."
The new deal with AMG will see Aston Martins utilising turbocharged eight-cylinder engines in the future as well as AMG-sourced transmissions and electrical components. The first new Aston Martins expected to receive these German influences could be the replacements to the current Aston Martin V8 Vantage and Aston Martin DB9.
2014 Aston Martin V12 Vantage S

As a result, Aston Martin's current collaboration with Ford will come to an end with the American auto-giant of course supplying the V8 and V12 engines currently used by Aston Martin.
When the announcement was first made back in late July, Aston Martin product Development Director Ian Minards said, "Aston Martin sources cutting edge technology from key suppliers around the globe and the opportunity to include content from Mercedes-AMG GmbH in our next generation sports cars is, clearly, good news."
[Via AutoExpress]