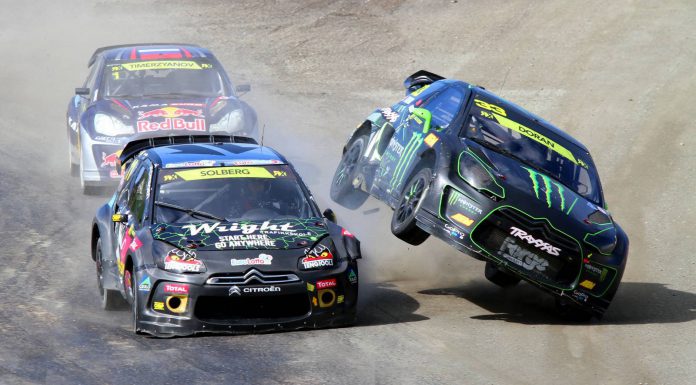 Petter Solberg and co. are coming to Greinbach in Austria on the 14-15 September 2013 for a run of the FIA Rallycross EM presented by Monster Energy. The last stop was in Lohéac, France where Andreas Bakkerud in his Citroen DS3 won ahead of Petter Solberg who was also driving a Citroen DS3 and Davy Jeanny in a Citroen C4.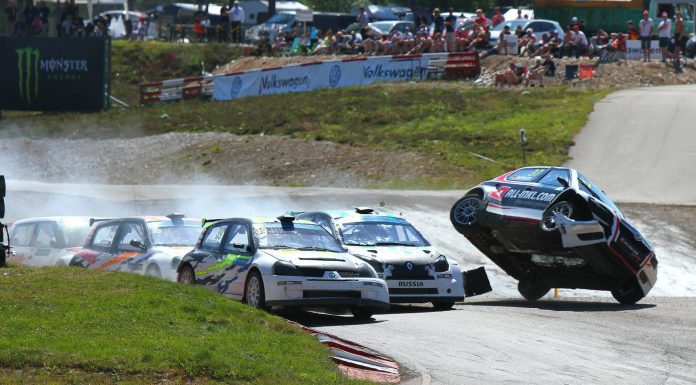 There will be thousands of spectators watching the event along the 1km long track so fingers crossed for the best weather conditions. Timur Timerzyanov will lead the Championship of the Supercars 15 Points ahead of of Timmy Hansen and Davy Jeanny. Reinis Nitiss in his Renault Clio will lead Ildar Rakhmatullin and Eric Faren in the Super 1600.
DOTZ Tuning Wheels will be bringing their 550hp powered DOTZ BMW DD1 for the superhot drift performance laps with Austrian Pro Drifter Dominic Tiroch. Last year about 12,000 spectators came to the PS Racing Center Greinbach to watch their heroes on the 1.1km long track.