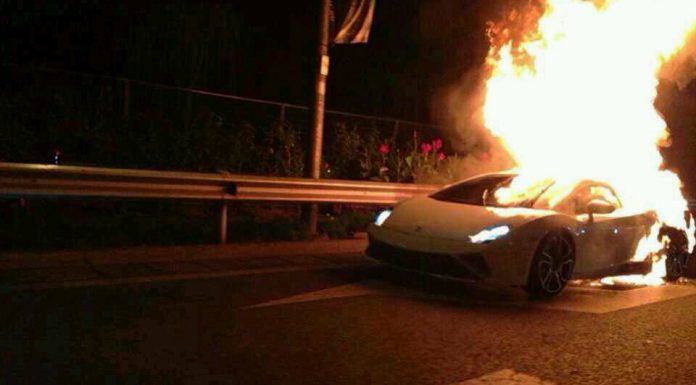 This has to be the first 2013 Lamborghini Gallardo LP560-4 incident we've encountered. Chinese media reports that this 2013 Gallardo caught fire within 5 hours of the owner taking delivery of the vehicle. Our (admittedly very poor) Chinese translation reveals that the owner took deivery of the vehicle with 71 km on the clock and managed to cover just 9 km before the car ignited.
Fortunately both driver an passenger were able to escape the supercar without sustaining any injuries. It transpires that the owner's insurance was yet to take effect, meaning that insurance will not cover the total loss of the vehicle.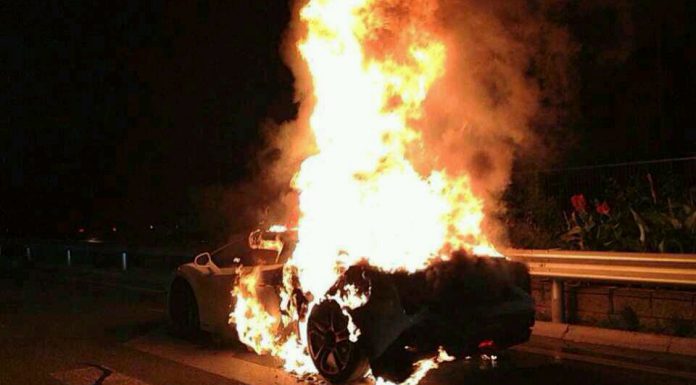 Reports are also suggesting that the accident was not caused by the owner. The owner had the car towed back to the dealership that sold it to him, a Beijing shop known as Sanlitun Lamborghini 4S. The dealership have refused to accept liability for the incident and the owner will have to wait to hear the outcome of the police and fire service investigations.