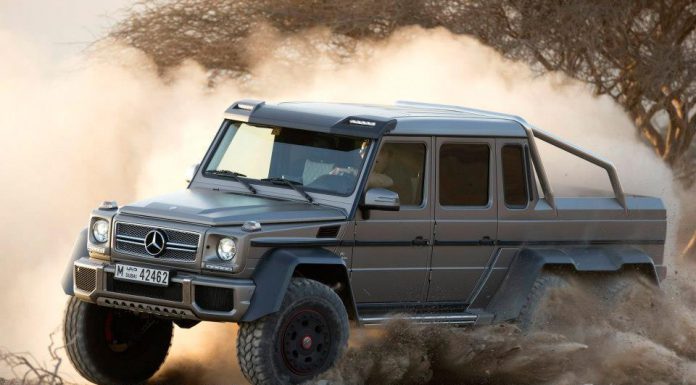 When the Mercedes-Benz G63 AMG 6×6 was launched earlier this year, it was unquestionably one of the most outlandish production cars we've ever known. Obviously based on the standard Mercedes-Benz G63 AMG SUV, the G63 AMG 6×6 could essentially be considered as a production variant of some of the insane trucks annually competing in the Dakar Rally.
However, with this insanity, comes a hefty price tag. Just how much? Well, Mercedes-Benz has revealed that each Mercedes-Benz G63 AMG 6×6 will cost 379,000 euros which converts into around $513,000 in the U.S. Unfortunately, that U.S. pricing is irrelevant because Mercedes-Benz also confirmed the 6×6 won't be heading to North America.
In fact, it won't be available in the U.K, Japan or Australia meaning the vast majority of the limited-run off-roader are expected to be delivered to the Middle East.