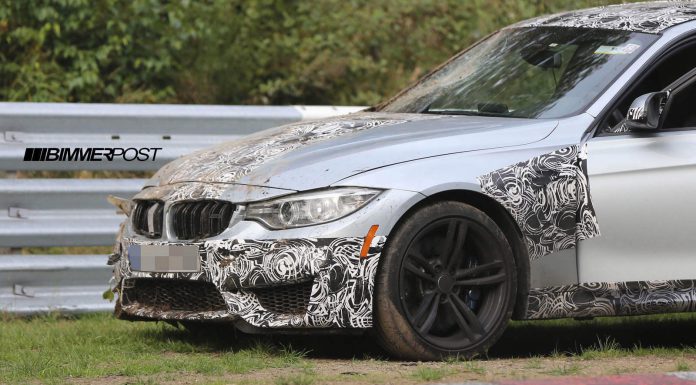 Just a day after the official power specifications about the 2014 BMW M3 and 2014 BMW M4 were released, the very first next-gen BMW M3 crash recently occurred. Making the incident all the more embarrassing for BMW is that the prototype was crashed on the Nurburgring meaning the test driver needs more experience, or BMW has a few driving dynamics to refine.
The following crash reportedly occurred around the Metzgesfeld area of the infamous circuit and it appears as though the 2014 BMW M3 overshot a corner and slammed into the right-hand side crash barrier. Consequently, the right-front of the prototype seems to have suffered a fair bit of damage with the windshield also being broken on the right side.
Fortunately, the driver wasn't seriously injured but will inevitably have a difficult conversation to face with those behind the latest M-division sports sedan!
[Via Bimmer Post]