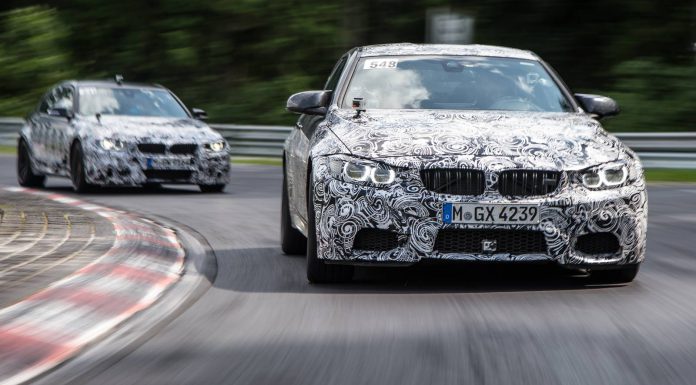 Following months of speculation about just what powertrain was hiding under the hoods of the 2014 BMW M3 and 2014 BMW M4, the German automaker has revealed all the duo's performance specifications.
First and foremost, the 2014 BMW M3 and 2014 BMW M4 coupe have ditched the 4.0-liter V8 engine of the outgoing M3 in favour of a new and more powerful 3.0-liter twin-turbocharged inline-six. Horsepower is up from 414hp in the BMW E92 M3, to 424hp in the new cars while the new BMW M3 and M4 now receive well over 369lb-ft of torque. That torque figure is without a doubt more important than the minor horsepower gain, with it being more than 25 per cent higher than the outgoing car.
Unfortunately, BMW has yet to release acceleration figures but there are not important compared to the next revelation. Both the 2014 BMW M3 and 2014 BMW M4 will come standard with a manual transmission! This refutes numerous rumours suggesting that the new M-division cars would ditch the three pedals. Alternatively, the BMW M3 and M4 can be optioned with a seven-speed M double clutch transmission.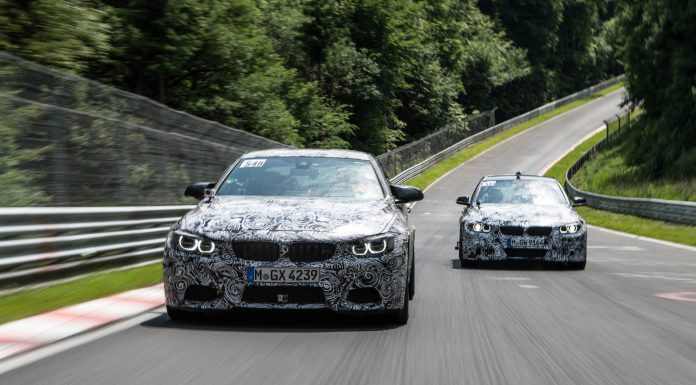 Previous reports also suggested that BMW would focus on reducing the overall weight of the new M3 and M4, and it's done just that. In fact, the BMW M4 weighs 80kg less than a comparable BMW M3 Coupe meaning the car now tips the scales at less than 1,500kg.
Another new feature is that the BMW M3 sedan will now be offered with a carbon fiber roof just like the outgoing M3 coupe.
Both cars are expected to officially debut at the Detroit Motor Show 2014 in January next year.