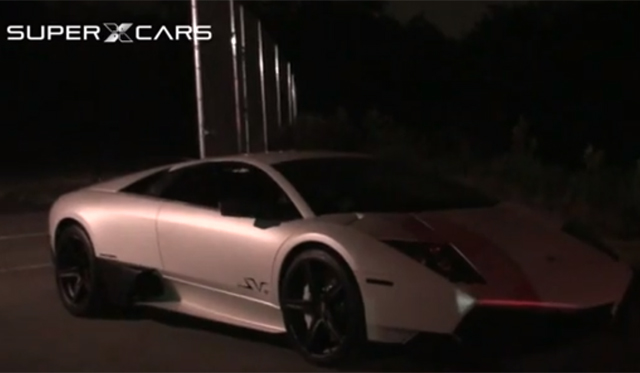 If you've been in touch with tuning news over the past year or so, you may recall word of an insane 2000hp Lamborghini Murcielago SV converted to rear-wheel drive and fitted with a manual transmission? Well, despite ongoing rumours that the project was dead and that the engine was blown during testing, the car is still very much alive and has been filmed by DoctaM3 on YouTube.
[youtube]http://www.youtube.com/watch?v=ZRQje7O6WGg[/youtube]
When the project was first announced, this 2000hp Lamborghini Murcielago SV could have easily become the world's most powerful Lamborghini. However, due to the slow development process, Gallardos such as this 2005hp Russian one have somewhat tarnished the insane quality of this car. And despite the car rising from the dead, high-speed performance testing has yet to be conducted. All this means that we're stuck with this video showcasing the car cruising and revving to just 4,000rpm.
If this project is ever finished, then we can only hope that the owner will take it to events such as the Texas Mile!