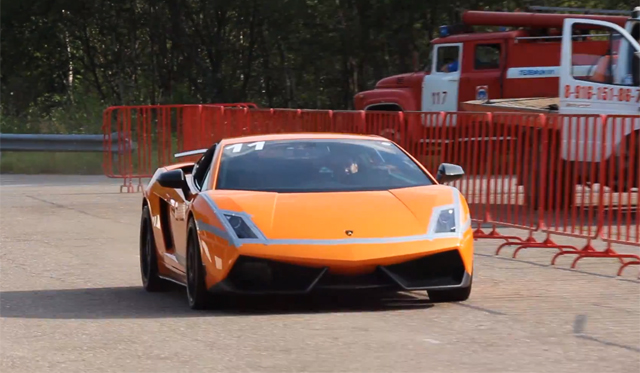 A 2005hp Lamborghini Gallardo Superleggera twin-turbo by Underground Racing recently set a new world record at the infamous UNLIM500+ drag races, hitting a top speed of 263mph and completing the mile in just 21.852 seconds.
http://www.youtube.com/watch?v=hs4na_EehBQ&feature=player_embedded
The record-breaking run took place during a Training day and for now, just one video of the run has been released. However, if the videos of this insane 1700hp Nissan GT-R are anything to go by, we can expect a full video run very shortly. In the meantime have a look at the incredible record breaking run!
Update: Dragtimes.info reports the Twin-Turbo Gallardo did the 1 Mile in just 21.852 seconds. The top speed measured was 265.2 Mph at the 1 mile point! This is the new all time record for the Moscow UNLIM500+.