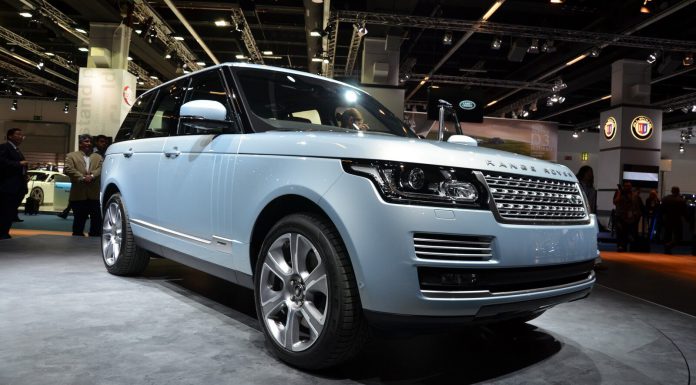 Land Rover have joined the hybrid SUV crusade with the Range Rover Hybrid which has gone on display at the IAA Frankfurt Motor Show 2013. The details are almost identical to the Range Rover Sport Hybrid which has also been unveiled next door. To prove the versitility, three examples of the hybird engined offroaders are on a transcontinental road trip along the "Silk Trail" from the factory in Solihull, England, to Tata's headquarters in Mumbai, India.
The drive is suppplied by JLR's 3-litre SDV6 diesel engine coupled to a 35 kW electric motor. Together, the combination produces a solid 340 PS and a class-leading 700 Nm of torque. Power is driven through an 8-speed ZF automatic transmission and the entire hybrid setup adds less than 120kg to the package. The motor also acts as a generator, harvesting kinetic energy through regenerative braking, charging the battery when the vehicle is slowing. In driver-selectable EV mode the Range Rover Hybrid can travel at speeds of up to 30mph (48km/h) for a range of up to one mile (1.6km) before the diesel engine seamlessly restarts.
Inside and outside there is little to tell the Range Rover Sport Hybrid appart from other models in the Range Rover Sport range. Expect the same class leading interior trim with an excellent ride and top of the range gadgetry!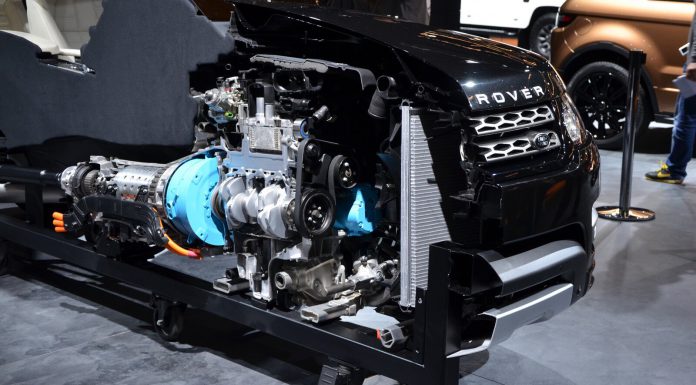 For more details on the Range Rover Sport Hybrid, take a look at our earlier article!