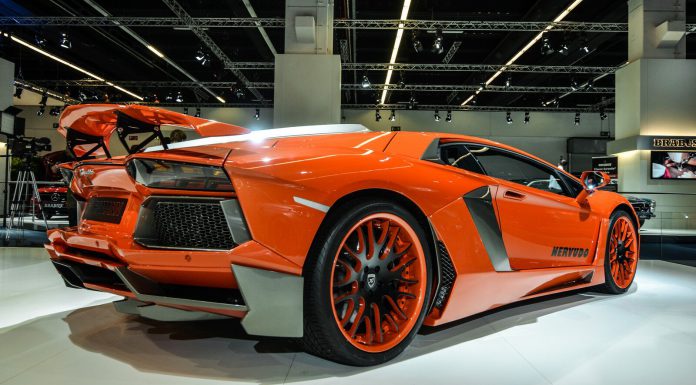 The Hamann Nervudo has arrived at IAA Frankfurt Motor Show 2013. Based on the Lamborghini Aventador, the Hamann Nervudo is undoubtedly the biggest attraction over on the Hamann stand. The Nervudo brings Hamann into a competitive market place at the moment, we took a closer look to see what it is all about!
The Hamann Nervudo receives a new two-piece front spoiler constructed from carbon fibre with air ducts to improve cooling of the brakes. The new side skirts contribute to the optimized aerodynamics, stabilising the airflow around the underbody. The inlet covers on the engine compartment supplies air to the engine and the glass panels allows a view inside to the engine. Alternatively, the package can be specified with visible carbon panels instead.
At the rear, the Hamann Nervudo gets a new rear spoiler, a new rear diffuser and a new rear spoiler, all finished in carbon fibre. Hamann has also developed a sports exhaust muffler specifically for the Nervudo with a special race variant which creates a flamethrower effect!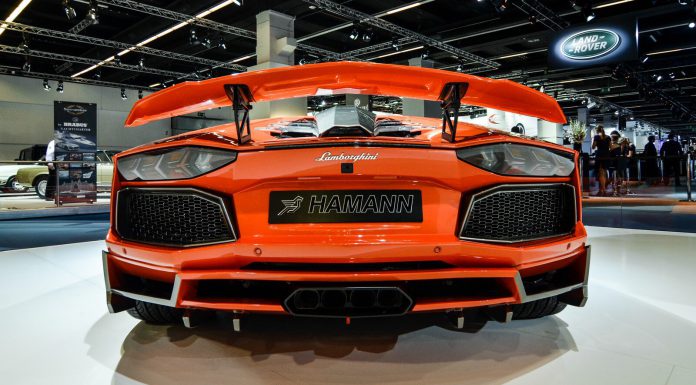 For the wheels, Hamann offer light-weight, multi-part Hamann Professional rims in 9×20 and 13×21 inches. They come fitted with ultra high-performance tyres in 255/30ZR20 size at the front and 355/25/ZR21 at the rear.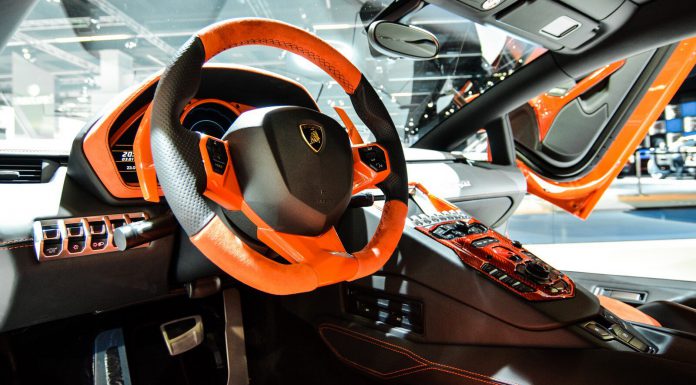 Thanks to the complete reworking of the ECU the Hamann Nervudo now features 760 hp instead of the standard 700 hp. Maximum torque is boosted from 690 to 735 Newton metres.