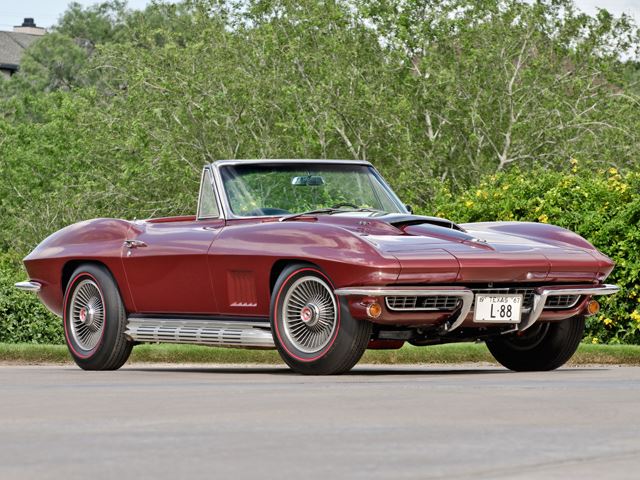 Last weekend's Mecum auction in Dallas, TX saw a rare 1967 Corvette sell for a world record setting price of $3.2 million.
The L88 'Vette convertible, which is finished in a beautiful shade of Marlboro Maroon, is one of only 20 examples ever built. Purchased originally in Oregon, Jim Elmber bought the car with the sole intent of taking it to the track. Immediately after taking delivery, the car was run at the Puyallup Dragway in Washington where it set a blistering time of 11.47 seconds in the quarter mile.
In 1967 Elmer and his Corvette won the Indy Nationals with an even faster time of 11.12 seconds at 127.45 mph. An amazing time for 1967, especially from a car you could go buy from any Corvette dealer.
While many L88 Corvettes were stripped of original body panels in favor of light weight racing options, the Elmer Corvette is thought to be the only L88 example to retain the original body panels.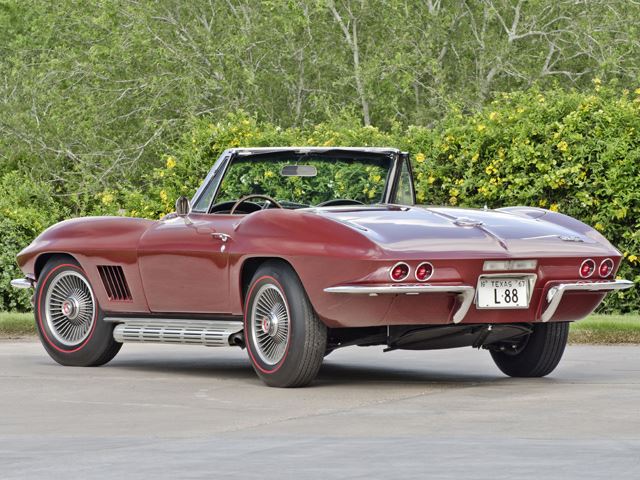 The car received a complete restoration by Nabers Brothers of neighboring Houston, TX. The $3.2 million price tag was helped significantly by its rarity and stellar race history.