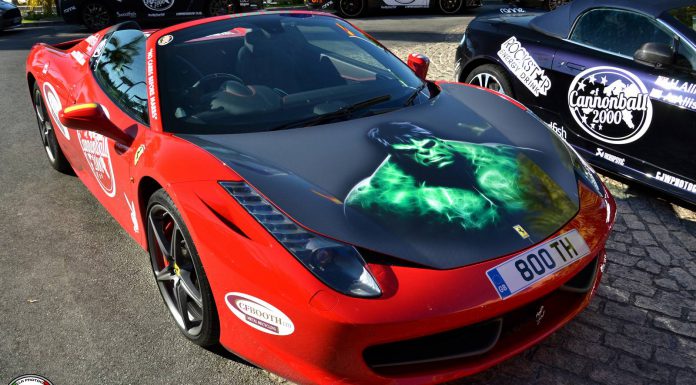 Cannonball 2000 is a mix of the exhilarating experience of point-to-point driving and luxury lifestyle. Held each summer, Cannonball 2000 is a rally of very special supercars, customized rarities and exotic vehicles that tour through Europe's most famous cities.
After the warm up event in Ireland just a few weeks ago, the 2000 mile main event launched in the city of London.
2013's event was a longer and more spectacular than ever before. A six-night, five-star drive from London to Marbella, stopping in Amsterdam, Geneva, Cannes and Valencia, the event culminated in two nights of rest and relaxation in sun-drenched Marbella. The driving route was one of dreams, featuring stunning ocean drives in southern France and Spain as well as the infamous Route Napoleon to Cannes. The organizers event hired a valeting team to keep the cars looking extra special and arranged for the cars to be transported to the Cannonballers homes, whilst they flew home and relaxed after the thrilling rally that will surely be one to remember.