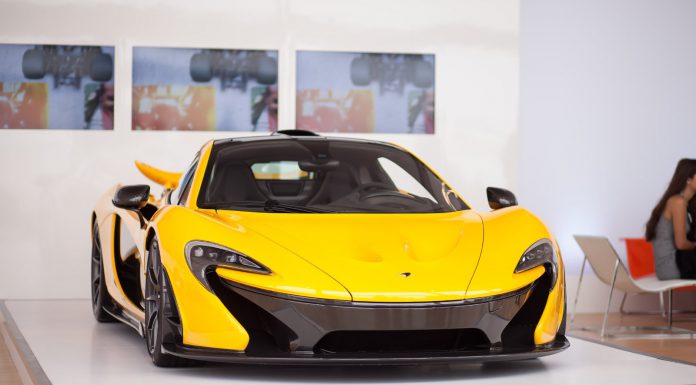 A number of special supercars were hidden away in private tents during the course of Pebble Beach 2013. One such example was this, the McLaren P1 which makes another high profile appearance at a major motoring event! We managed to sneak in with Philipp Lohmann taking an excellent set of photos of the car and the general atmosphere in the McLaren tent!
A number of tech features make the McLaren P1 a very fast car. Cutting straight to the figures, the McLaren P1 will travel from zero to 100km/h in less than 3 seconds, zero to 200km/h in under 7 seconds, and zero to 300km/h in no more than 17 seconds. This is thanks, in part to the Instant Power Assist System (IPAS) which is essentially KERS, for road cars. Putting the 300km/h statistic into perspective, this is 11 seconds faster than the legendary McLaren F1 road car. Top speed is electronically limited to 350km/h.
Only 375 McLaren P1′s will ever hit the roads each with a price tag for £866,000. For this, owners will get a car ready for both the race track and the road. The P1 comes standard with a comprehensive specification list so the only options customers will be able to spec are through McLaren Special Operations, and for fitted luggage.