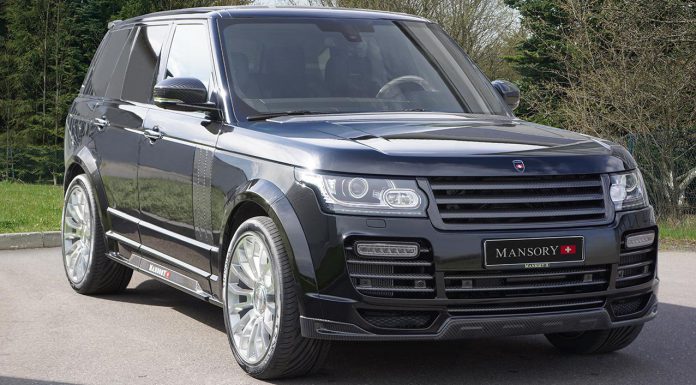 Mansory is the latest tuner to offer an aerodynamic package for the Range Rover. After showing excellence in its latest projects such as the Mansory Carbonado and the Mansory Stallone; the company has now shifted it attention to the British luxury SUV.
The new body kit will strike your eyes at a first glance. Mansory fit a sportier front bumper spoiler with larger cooling intakes and daytime running lights. The bonnet has been replaced with an ultra-light carbon bonnet which also helps in removal of heat from the engine. It has the radiator grille and front lip spoiler in visible carbon while the side skirts extend this theme around the car.
The body has increased in size and width due to the added parts, an extra 60mm in total. You also find visible carbon on the roof spoiler, rear lip, C pillar cladding, air outlets in the front doors and mirror housing. They are also available in the body colors as option.
Mansory is testing a special performance package which has so far recorded 650hp and 800Nm of torque. The V8 diesel receives an additional 70hp. This was achieved through the use of a sports air filter and an optimised engine electronic system in the program.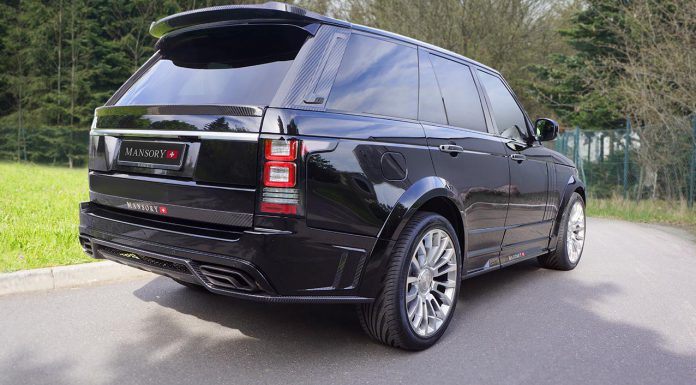 Mansory set the car on their very own Mansory 8/1 wheel design series with eight double spokes. These 22 inch wheels feature ultra-light aluminum reducing unsprung mass and hence better drivability. Mansory recommends that these wheels be shod with Vredesten Ultarc Vorti tires in sizes of 305/35 ZR22. There also XXL wheels available, as for the air suspension, it can be lowered by 45 mm on request.
As for the interior, numerous bespoke options are available and in various colors, treated to Mansory's specialty of either ornamented woods, piano lacquer, carbon or Alcantara leather.