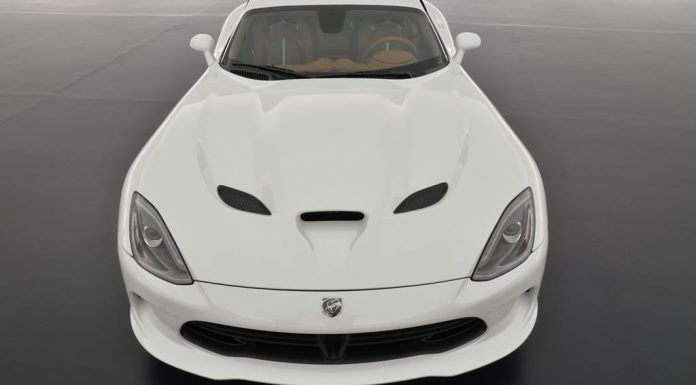 SRT is currently preparing to auction off a completely custom white 2013 SRT Viper GTS for the Sons of Italy Foundation after the car was specifically built in honour of Chrysler CEO Sergio Marchionne.
Making this particular 2013 SRT Viper GTS unique is its white Avorio Perla exterior completed with black vapour chrome wheels. Inside, the car features Sepia colored seats complemented with red, white and green accents representing the Italian flag. Additionally, the car then features a green, white and red 'GTS' logo.
Under the hood, the 2013 SRT Viper GTS to be auctioned off features the same 8.4-liter V10 engine present in the regular SRT Viper. As a consequence, the car produces 640hp and 600lb-ft of torque meaning the American supercar can launch to 62mph in the low 3 second range and onto an impressive top speed of 206mph.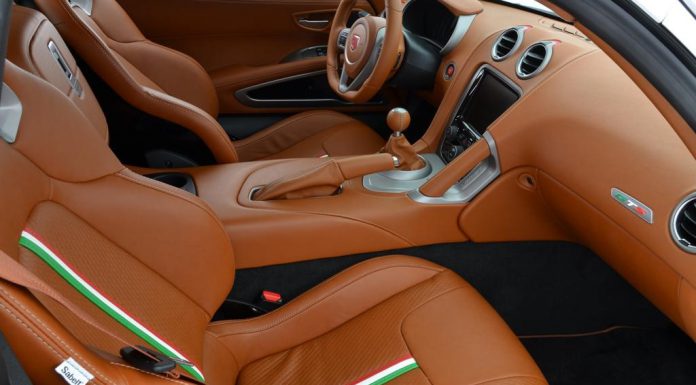 All proceeds generated by the sale of this unique 2013 SRT Viper GTS will go directly to the Sons of Italy Foundation. For those that didn't know, the Sons of Italy Foundation aims to give assistance, aid and to improve the general life of Italian Americans. Such assistance comes in a range of different forms, such as providing scholarships for students as well as relief services to help those affected by natural and man-made disasters.