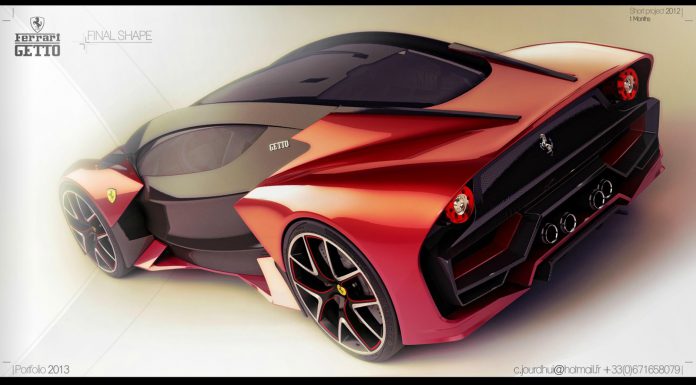 New concept designs for supercars are all over the internet, but the following design of a 2025 Ferrari supercar by designer Christophe Jourd'hui is definitely one of the best.
Dubbed the Ferrari Getto (which is Italian for 'jet' apparently), the car aims to incorporate elements from racing simulators throughout, especially in the cabin and even though the Ferrari Getto has been created for the year 2025, it certainly wouldn't look out of place cruising next to the brand new, 2013 Ferrari LaFerrari.
One of the most impressive and futuristic features of the Ferrari Getto design concept is its floating cockpit which ensures the driver and passenger have the best 360-degree visibility and this has been achieved though the implementation of cross members supporting the roof.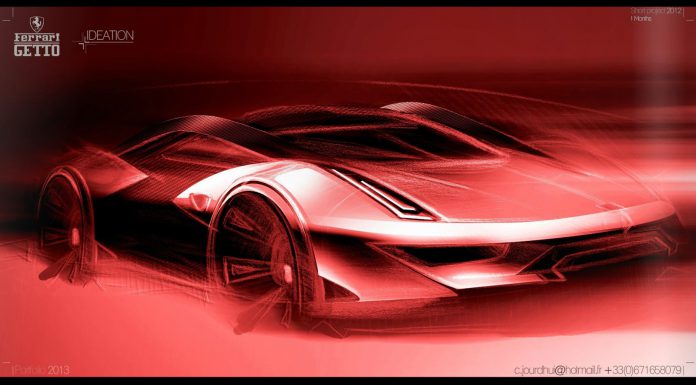 No more technical details about the car have been released just yet, but if this concept ever saw the light of day, it'd likely again draw on inspiration from racing simulators to allow the driver maximum customisation of the Italian supercars parameters.
[Via Christophe Jourd'hui]