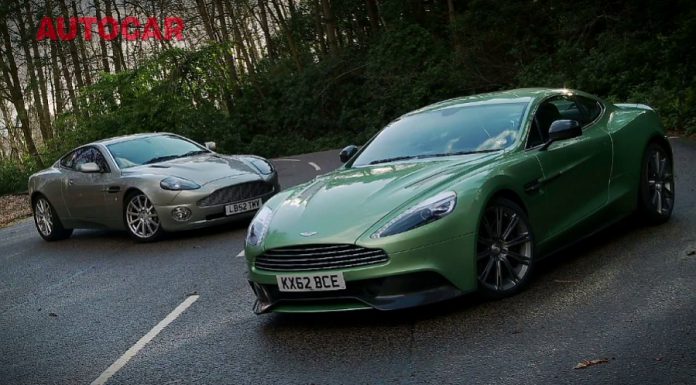 When Aston Martin decided to reuse the famous Vanquish name for its DBS-successor, the new car certainly had a lot to live up to.
The first generation Aston Martin Vanquish featured a 6.0-liter V12 engine producing around 450hp and 400lb-ft of torque. As a result of this pedigree, the car went on to star in the James Bond film Die Another Day and consequently became one of the most famous movie cars in history.
Conversely, the 2012 model features a completely redesigned exterior and interior and uprated 565hp 6.0-liter Aston Martin V12 engine and these major differences are just the start of what Autocar highlights in the following clip separate the two British supercars from each other.
The review has been conducted by Steve Sutcliffe who says that even though the original Aston Martin Vanquish is almost 10 years old, it still manages to impress Steve despite being very old and feeling "like a bit of a dinosaur".