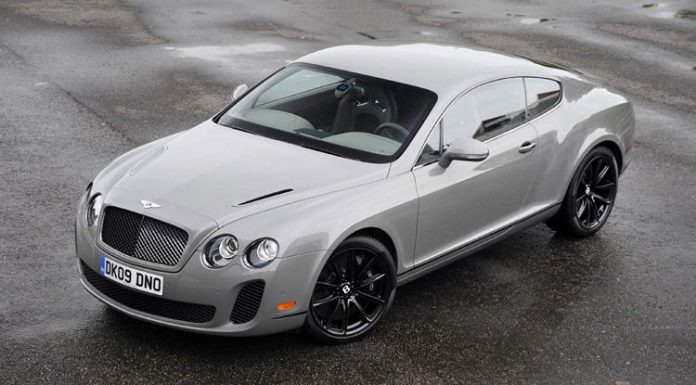 Bentley is planning to launch a new Continental SuperSports model by the year 2014 which will stock 650+ bhp according to reports from Autocar. The model will become Bentley's high performance flagship model not to mention that it will also become a long term model of its line-up.
At the time of its birth in 2009, the Bentley Continental Supersports was the fastest model that Bentley had and featured a 6.0 liter W12 engine that was rated 630 PS or an equivalent of 463 kW and 621 bhp. Bentley later added the E85 feature allowing it to be the greenest model running on E85 biofuel. That record did not last for long as in 2012 the Bentley Continental GT Speed was born with a similar powerhouse, 625HP and 330km/h top speed beating the 329 km/h of the Supersports.
The new model is expected to have a power increase of more than 30bhp, from the current 616bhp to a 650+bhp, the new Supersports will by far be the most powerful and fastest model from the Crewe-based manufacturer. Expect it to be a two seat coupe with less weight due to carbon fiber panels which Bentley is working on. The car will be launched alongside the Bentley Continental GT3 road car.
As for the conevrtible models, if Bentley is to follow the same path with the earlier supersports model, the Convertible version will use the same powerhouse with a revised transmission and lighter wheels, later on they may also decide to introduce a special convertible version to break the land-ice speed record set by the Bentley Continental Supersports 'Ice Speed Record' Convertible which was also special edition variant.