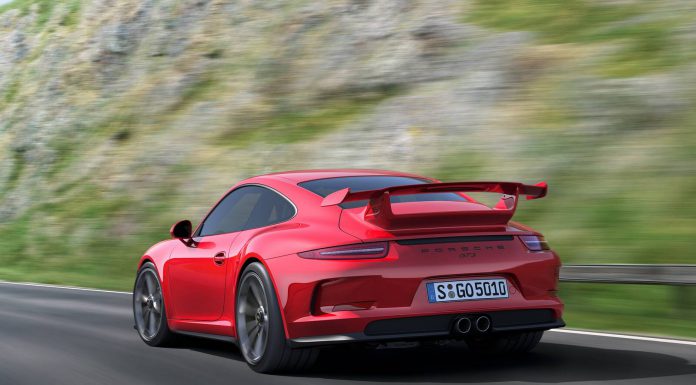 After previewing the 2013 Porsche 911 GT3 at the Geneva Motor Show 2013 four weeks ago, Porsche has finally revealed U.S. pricing for the track-focused Porsche 911 with it set to start at $130,400 excluding the compulsory $950 destination charge.
While that may seem like a lot on paper, keep in mind that the 2013 Porsche 911 GT3 has been significantly improved from the previous 997-generation Porsche 911 GT3 and features an uprated 3.8-liter flat-six engine pumping out 475hp to the rear wheels.
This potent powerplant is then mated to a seven-speed semi-automatic transmission meaning the car can sprint to 62mph in just 3.5 seconds and race around the Nordschliefe in just 7:30.