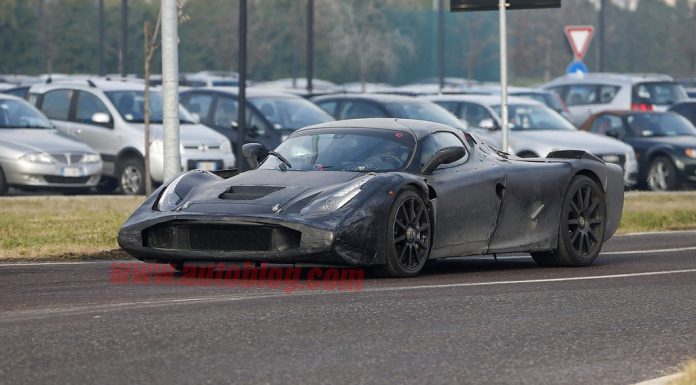 Reports have already suggested that the Ferrari Enzo's successor, currently believed to be called the F150, has just been unveiled privately earlier this month and even though such a debut has yet to be confirmed, development of the Italian firm's brand new halo supercar is continuing in earnest as evidenced by the following spy shots recently captured of the car by Autoblog.
As development of the Ferrari F150 has continued, the prototypes have been progressively wearing less and less camouflage confirming that Ferrari has settled on a design of the car and is confident in its aerodynamic capabilities.
The most obvious styling traits present in this prototype is the car's clear engine bay window, quad exhaust pipe layout, Enzo-esque gullwing doors and Ferrari's new trademark headlights similar to the F12's, FF's and 458 Italia's.
As we all well know by now, the new Enzo will feature a V12 engine and a KERS powertrain producing in excess of 900-horsepower. As a result, it'll be a firm competitor for the Porsche 918 Spyder and McLaren P1 with an official debut possible this year.