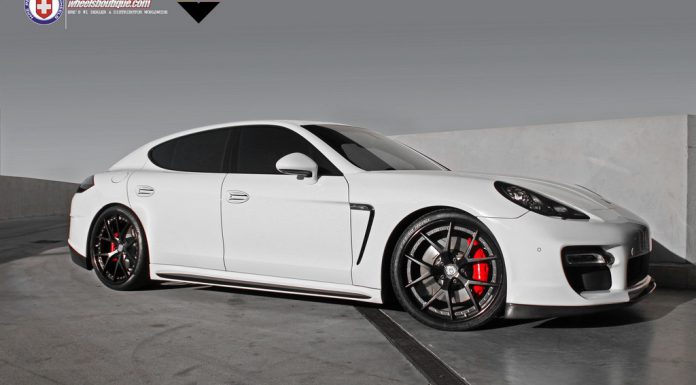 The Porsche Panamera has garnered much criticism since its debut a few years back and while most agree that it drives better than any other sedan on the market, it unquestionably falls down in the styling department.
Fortunately however, with a few tasteful tweaks and modifications, the Panamera can be turned into a true supercar slayer with looks to match its performance capabilities and the following Panamera is the perfect example of that.
It has been fitted with a full bodykit courtesy of Vorsteiner, which includes new bumpers, skirts and splitters both front and rear. The car has then been lowered thanks to a RennTech lowering module and is finished off by Wheels Boutique with a nice set of black HRE S101 wheel's, measuring 22×9.5 at the front and 22×11.5 at the rear.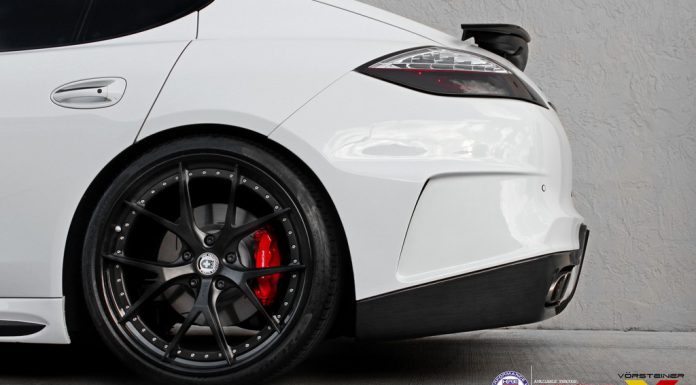 The car then rolls on rubber which measures 265/30/22 front and 325/25/22 rear.