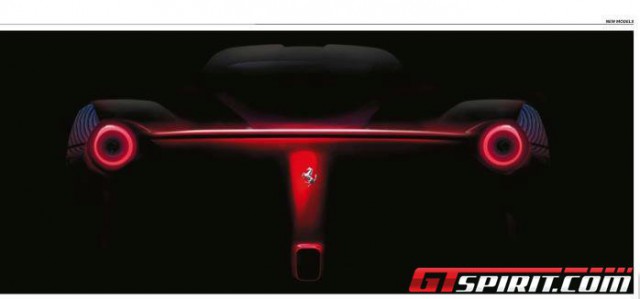 This year is pinned to be one of the greatest in recent memory in terms of the plethora of new supercars being released. With the new Lamborghini Cabrera set to debut, as well as a whole host of market-redefining supercars including the Porsche 918 Spyder, McLaren P1 and Ferrari F150, the supercar market will unquestionably never be the same once this year has passed.
Ferrari has already released a couple of teaser images of the upcoming F150 supercar which have previewed quite a lot of the styling, and now new information has been leaked suggesting that the car is set for a private unveiling this month for a select few customers, while as we already knew, its public debut is pinned for the 2013 Geneva Motor Show in early March.
Additionally, inside information provided to 0-100.it suggests that the new F150 will draw on design inspiration from the iconic 1963 Ferrari 250 LM race car as both cars will share a similar architecture and mid-engined layout.
When looking at images of the 250 LM compared to the teaser images released of the upcoming Ferrari F150, no obvious common styling traits are immediately apparent, indicating that possibly the side of the car, or the interior could bare some clear resemblance to the 250 LM.