Whenever news crops up about a massive car collection anywhere in South America or the Middle East – it's a good day. Not because of the generally nefarious owners behind the collections, but because of the sheer breadth and scale of automobiles to be found within. The Sultan of Brunei's garage, for example, lays waste to even the grandest of automotive museums.
Deep in the heart of Bolivia lays a city that more than 2 million people call home. Welcome to Santa Cruz. A surprisingly highrise sparse city, Santa Cruz is allegedly home to the secret underground car collection of businessman Humero Roca. As former President of AeroSur, one of Bolivia's private airlines, Humero is alleged to have embezelled nearly $33 million and then fleeing to Spain or Florida. Surely just a long vacation, right?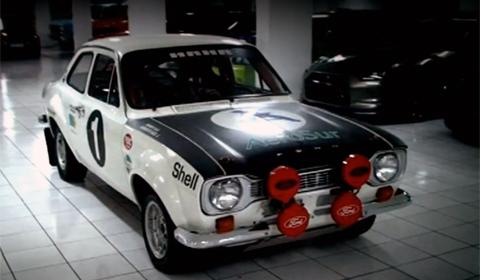 Eh, probably not. Roca left behind a significant collection of cars – over 60, including a 2007 Ferrari F1 car. Because you're not a true South American businessman until you have an F1 car – naturally. Luckily, Roca's son documented the vast majority of his father's collection on his YouTube channel. Many cars have been dedicated their own video, including, but not limited to, a Mazda RX8 Veilside, 1969 Ford Mustang and various BMW models including a rare-for-Bolivia Z3 and M3. More high performance machinery includes a Nissan GTR, Dodge Viper and Toyota Supra.
One of the most interesting (and coolest) aspects of this collection is that it isn't packed with one-off supercar after one-off supercar. Looking at the video, you get the feeling that each car was bought because Roca had a real passion for each individually. Then again, we are sure the few lucky gentlemen who own multiple versions of the Veyron would kindly disagree.
The background of each video is littered with eye-candy – check it out. A greater selection of videos can be found on YouTube.