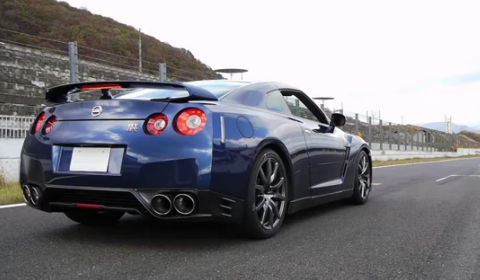 The statements made by the people at Nissan were clear. The new 2013 Nissan GT-R is faster than any of its previous versions and faster than many sports cars available on the earth today. The brand new 2013 model only needs to prove its capabilities in front of the public via a video or a road test.
Some videos dropped by showing the 2013 GT-R taking on the Nurburgring, but this new footage will completely stun you. Godzilla has reached the world of hypercar drag races to 100km/h. The zero to 100km/h time of the 2013 is completely amazing. We will not tell you the exact time, just watch the new video below and amaze yourself.
Godzilla received 15hp more up to a total of 550hp, an improved fuel economy and lower emissions. The suspension setup has been improved using unique asymmetric suspension settings on the RHD cars. The new lightweight "For Track Pack" version, currently available in some markets, such as Japan and UK, is only available on RHD cars. It inherits the DNA of the Spec-V model and turns the GT-R into a light-weight two seater for the ultimate trackday performance.
For more information on the 2013 Nissan GT-R check our complete story and the sprint figures tested by MotorTrend, which match the time in the video.