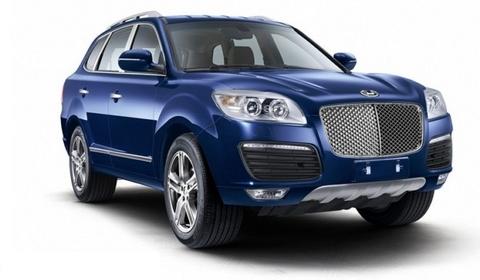 European premium manufacturers set great examples for other car manufacturers all over the world. Over the years we have seen many Asian cars that have taken inspiration from European luxury cars. This time its Chinese company Hawtai that created a car that looks like a clone of the first generation Porsche Cayenne called the Hawtai Baolige.
Although this SUV isn't completely new – the first concept was shown during the Beijing Auto Show back in 2010 – the manufacturer announced that the final product will be shown to the world during the Guangzhou Auto Show 2011 starting next week.
The development of the Hawtai Baolige took about two years. It is based on the first generation Hyundai Santa Fe and its offered with two different petrol engines. To start with a 2.4 liter Mitsubishi power plant with 136hp and a turbocharged version putting out 160hp with a five-speed automatic gearbox. The styling may look like a Porshe Cayenne, the engines and interior have very little in common with the popular Porsche SUV. This also reflects in the price with a base price of € 19,800 its not a premium product.
[Via CarLifeBlog.ru]